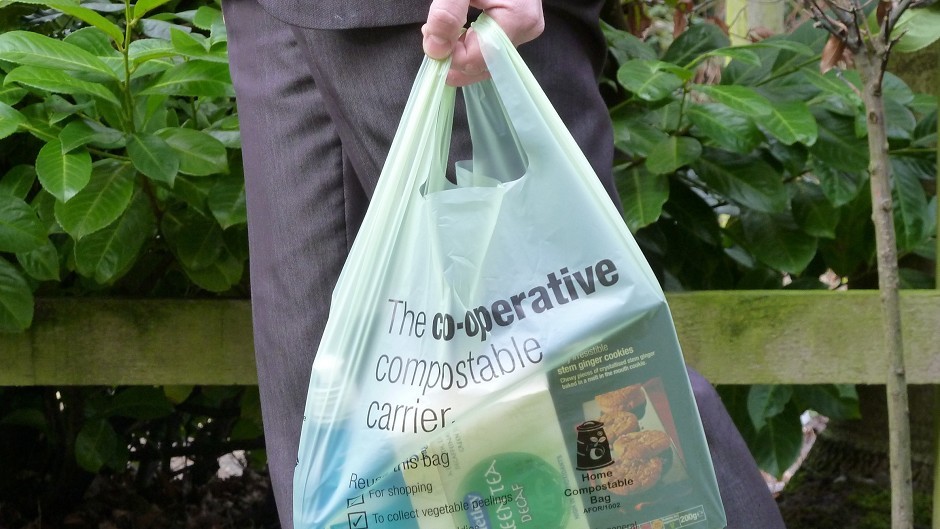 Shoppers across the north and north-east will have to take their own bags in order to avoid a compulsory charge for single-use ones from today.
New legislation came into force this morning requiring a minimum 5p charge for each single-use carrier bag – no matter what they are made of – handed out regardless of the type of shop. Proceeds will go to good causes selected by each retailer.
Speaking at Tesco Elgin, which is pledging the funds raised to Keep Scotland Beautiful, Environment Secretary Richard Lochhead said: "I'm extremely proud that this landmark legislation is now in force. Our carrier bag addiction is symptomatic of our throwaway culture and has serious implications for the environment.
"Huge numbers of these bags end up as litter, blighting our communities and clogging up our seas and natural habitats, affecting many sorts of wildlife and marine species in particular."
The move is part of a growing international campaign to cut back on the proliferation of plastic bags littering the countryside and waterways.
No one really knows how long it takes a plastic carrier bag to fully decompose, but estimates range from 20 to 1,000 years.
It is estimated that Scots use nearly 800million carrier bags a year, more per head than in any other part of the UK.
Wales and Northern Ireland have already introduced a charge with promising results. Each has seen a fall in use of around 70% and 80% respectively.
Lang Banks, director of WWF Scotland, said charging for plastic bags has had dramatic results in other countries. For instance Denmark, which introduced a charge in 2003, now has the lowest plastic bag use in Europe – three bags per person a year.
"At present Scots consume nearly 800 million carrier bags every year with millions ending up in landfill, polluting our environment and threatening wildlife," he said.
"According to the UN, over a million seabirds and more than 100,000 marine mammals are killed every year by the plastic littering our oceans.
"Single use carrier bags are symbolic of our wasteful attitude to resource use which must be addressed if Scotland's vision of a zero waste future is to be realised."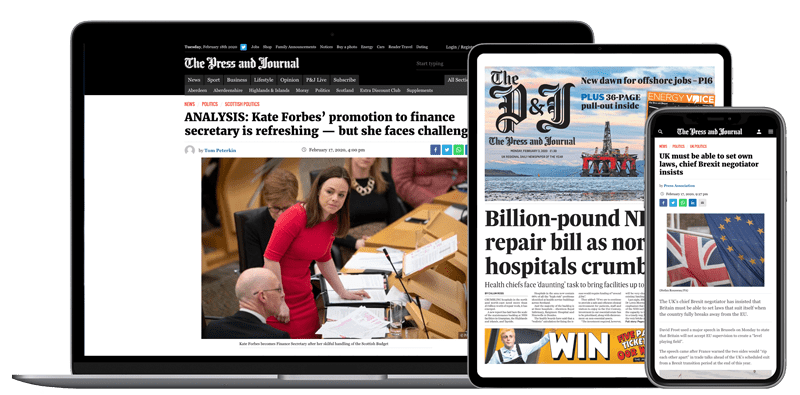 Help support quality local journalism … become a digital subscriber to The Press and Journal
For as little as £5.99 a month you can access all of our content, including Premium articles.
Subscribe