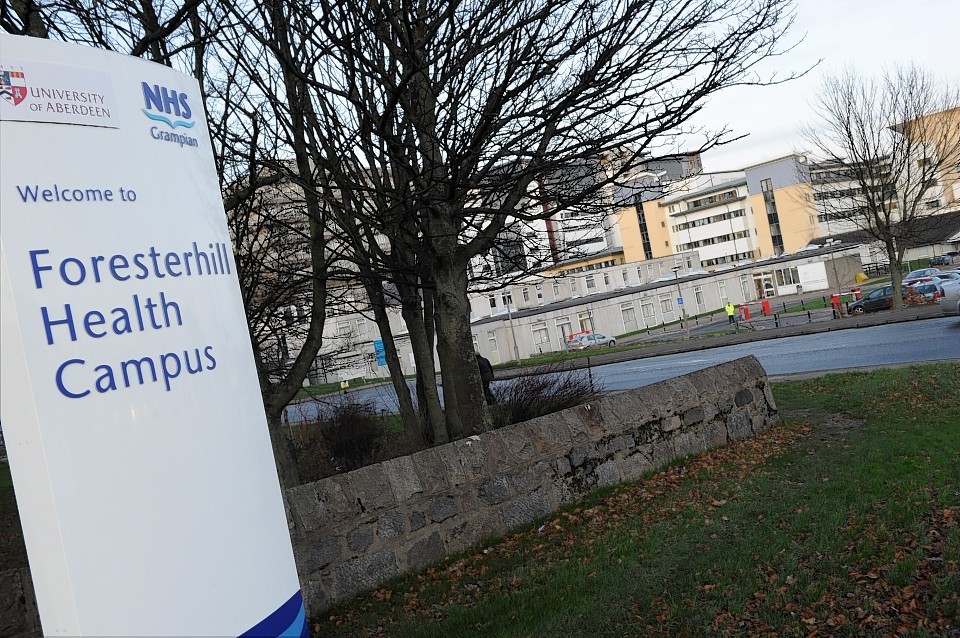 NHS Grampian's performance has worsened against a key cancer treatment target putting it at the bottom of the Scottish league table.
Official figures show that 86.9% of patients started their first treatment within 62 days of urgent referral with a suspicion of cancer in July-September, down from 89.7% in the previous quarter.
The north-east health board was among eight boards to miss the target for 95% of patients to be treated within 62 days.
Across Scotland, 93.5% were treated on time, up from 92.9% the previous quarter.
North-east Labour MSP Richard Baker said: "These figures leave no doubt that the Scottish Government are continuing to let down patients in Grampian with this key cancer waiting time target not being met since December 2013.
"This shows the effect on patients of the problems facing NHS Grampian, at the heart of which is underfunding by the Scottish Government."
An NHS Grampian spokeswoman said: "We are committed to meeting the Scottish Government's 95% target for the 62 day standard, however our quarterly performance is disappointing. It should be noted that there are areas of good performance.
"We met the 62 day 95% target for breast, melanoma, endometrial, hepato pancreato biliary (HPB), neurological, oesophago-gastric, sarcoma and ovarian cancers."
Other health boards to miss the 62-day target were NHS Highland (94.7%), NHS Orkney (90%), and NHS Shetland (90.9%).
Health Secretary Shona Robison said: "While today's figures show an improvement on last quarter and that the number of people starting treatment within 62 days has risen from 91.6% since the same period in 2007, there is still much to be done.
"Earlier this year we put a support team in place to closely monitor health boards' performance and immediately acting where problems are identified.
"They have visited health boards and supported them to make the changes needed to reduce waiting times as well as facilitating a sharing of best practice among the country's health boards."