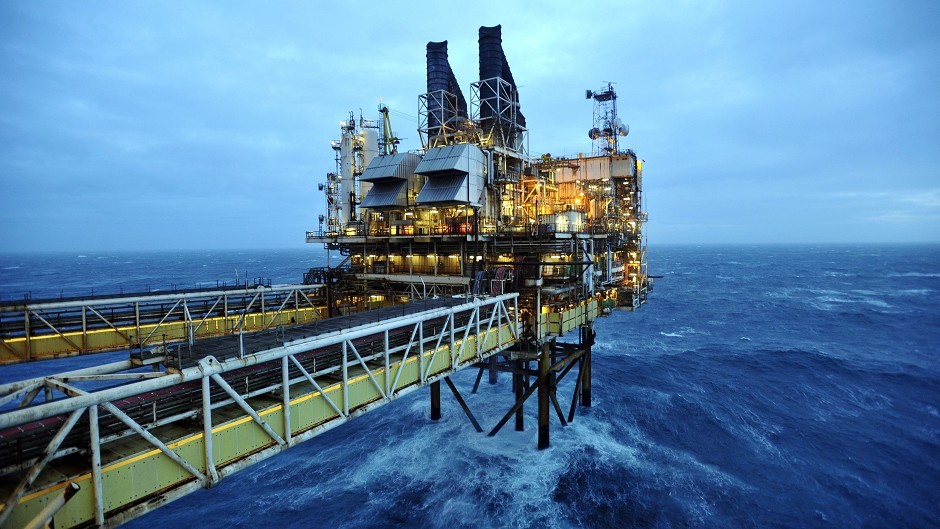 The plummeting oil price has been seized upon by critics of the Scottish Government's forecasts in support of independence earlier this year.
As the price of Brent crude hit $62 yesterday the Office of Budget Responsibility (OBR) revised its oil revenue projections down to one-fifth of those predicted by the SNP during the independence referendum campaign.
The drop led to accusations of the "worst kind of deceit" and "back of the fag packet maths" from opponents.
Back in June, former First Minister Alex Salmond said a price of $135 a barrel was not unrealistic as Yes campaigners promised Scandinavian-style public services and an oil fund similar to that set up by Norway.
The latest OBR projections put oil revenues at £1.25billion in 2016-17, instead of the £6.9billion forecast.
The figures were published as Shell confirmed plans to sell its share in the North Sea's Sean field.
Scottish Conservative leader Ruth Davidson said the SNP's predictions had been revealed as "the worst kind of deceit to try and bribe voters before the referendum", while Scottish Labour shadow business spokesman Lewis Macdonald said the economic case lay "in tatters".
Scottish Liberal Democrat leader Willie Rennie said the independence white paper highlighted the SNP's "back of the fag packet maths".
"Imagine if Scotland had voted Yes in September – we would not only be facing the current jobs crisis but also a crisis in the Scottish Government finances," he said.
The accusations were refuted by a spokesman for Energy Minister Fergus Ewing, who said: "First and foremost, it is the UK Government's failure to support the industry over the past two decades on tax and regulation that is the problem.
"The UK Government must now end their dithering on bringing in investment and exploration incentives. That is key."