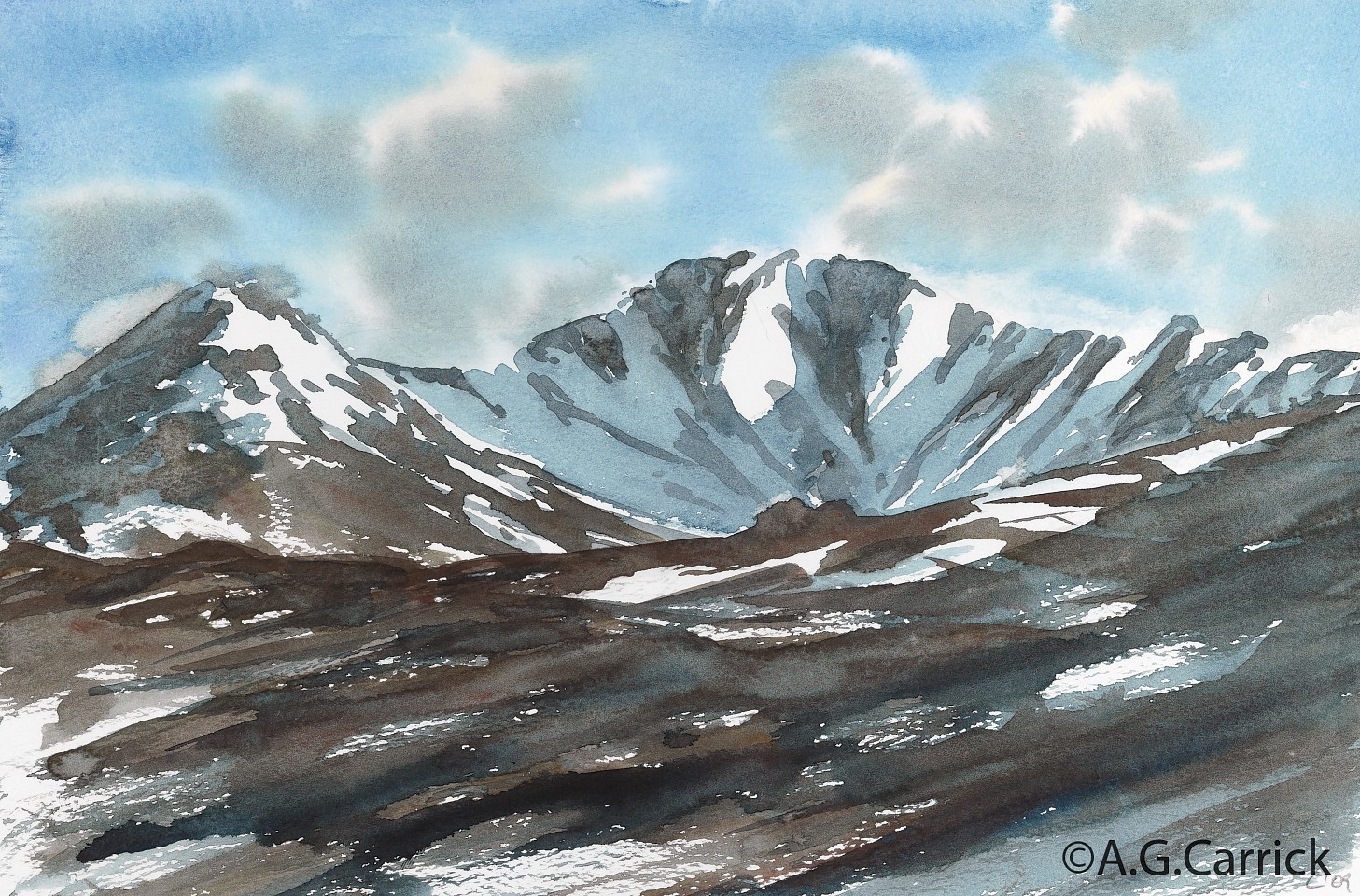 Prints of Scottish landscapes painted by Prince Charles are being sold to raise money for charity.
It is hoped £500,000 will be raised through the sale of lithograph prints of two Scottish watercolours painted by the heir to the throne.
The first shows local beauty spot Lochnagar, a few miles from the Balmoral Estate, and the second landscape is of Beinn a' Bhuird, in the Cairngorms, which was painted last April.
Just 100 limited edition prints of each is being sold from the Highgrove Shop, priced at £2,500 each.
Each one is numbered and signed by the Prince of Wales and money generated from the sales will go towards prince's charitable foundation.
In a recent interview, the prince revealed his hopes that future generations will look back at his works long after he is gone.
"We walk away and shuffle off our mortal coil, but these things live on," he said.
"That's what is so riveting, I think, about looking at other members of my family in the past.
"It's this feeling that you know there they were, you can sense them sitting doing the painting and everything else and then that stays behind.
"It's still you; it's a part of you that stays there when the rest has gone."
A Clarence House spokeswoman said: "The Prince of Wales is an experienced watercolourist and a keen collector and patron of the arts.
"His Royal Highness has been painting for most of his adult life, during holidays or when his official diary allows.
"The Prince paints in the open air, often finishing a picture in one go and his favourite locations include Balmoral and Sandringham House in Norfolk."
Prince Charles' interest in painting was inspired  by Robert Waddell, his art master at Gordonstoun School in Moray.
The Royal Family has a tradition of drawing and painting, and The Prince of Wales's work first came to public notice at a 1977 exhibition at Windsor Castle at which other Royal artists included Queen Victoria, The Duke of Edinburgh and The Duke of York.
The copyright of The Prince's watercolours belongs to A. G. Carrick Ltd, a trading arm of the Prince's Charities Foundation.
The name uses two of The Prince's four Christian names – Arthur and George – and one of his titles, The Earl of Carrick.