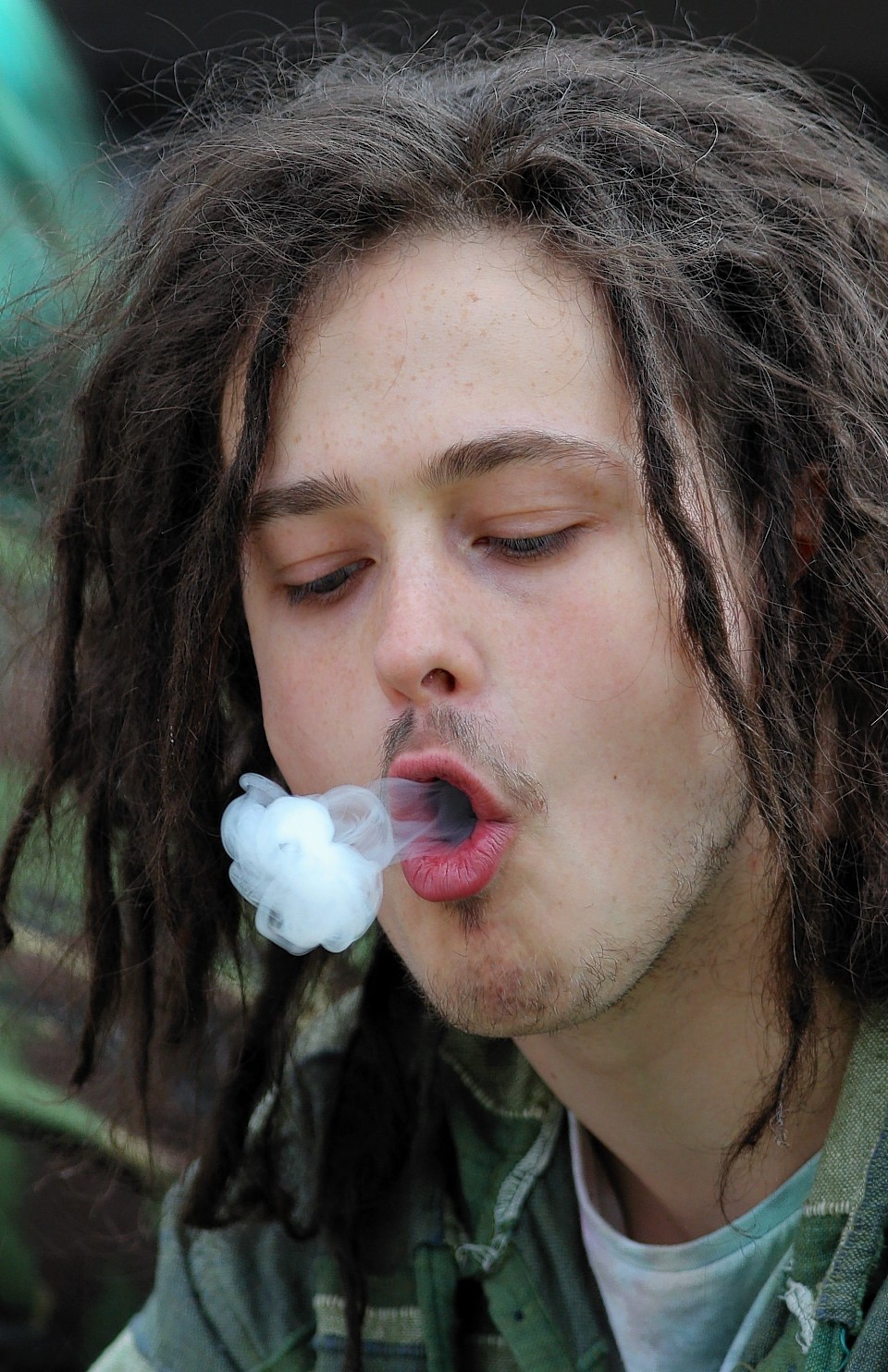 Hundreds of people turned out at a familiar Glasgow landmark to openly smoke cannabis this afternoon.
Up to 200 people gathered on the city's George Square at one time, where they called for the decriminalisation of the class B drug, with many also consuming it.
The event was organised by the Glasgow Cannabis Social Club (GCSC).
Similar events are held across the globe annually on April 20, known as 4/20, with pro-cannabis activists and users publicly smoking in defiance of the law in a bid to legalise the drug.