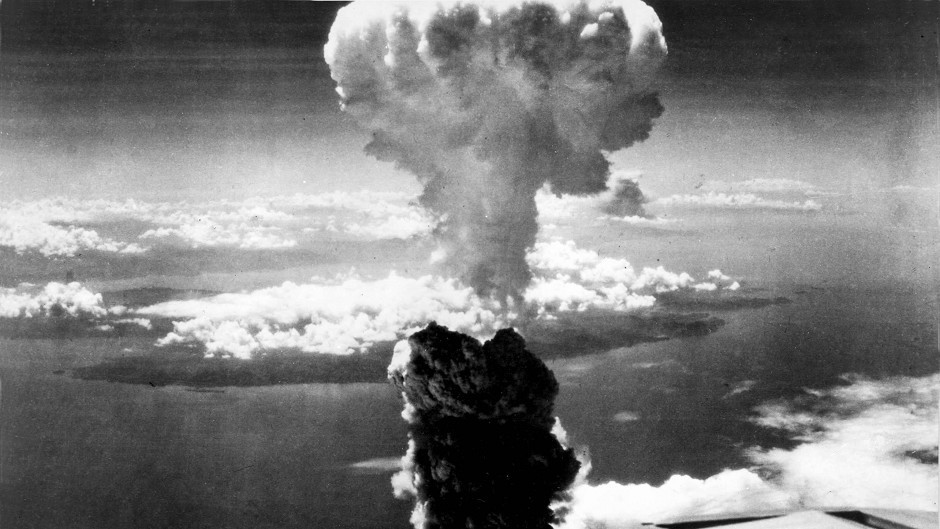 Today marks the 70th anniversary of the atomic strikes on Hiroshima.
Residents in the Japanese city are commemorating the bomb being dropped by the United States.
A ceremony, attended by PM Shinzo Abe, was held at Hiroshima's memorial park before thousands of lanterns are released on the city's Motoyasu river.
The bombing, followed by a similar attack on Nagasaki three days later is sited as the key event which brought an end to World War Two.
At least 140,000 were killed in Hiroshima by the nuclear blast.
US B-29 bomber, the Enola Gay dropped a uranium bomb, which detonated some 600m (1,800ft) above the city, at around 08:10 on August  6 1945.
SNP MSP Bill Kidd is set to commemorate the bombing by calling for the 'incomparable devastation' never to be repeated – and for a world free of all nuclear weapons.
Mr Kidd is to speak at the launch of the Exhibition on Nuclear Weapons and Popular Culture today in Edinburgh, and will highlight  support in Scotland and internationally for the Scottish Government's anti-nuclear weapons stance.
He will call on the UK Government to get rid of Trident weapons of mass destruction.
Speaking ahead of the event, Mr Kidd, who is Co-President of Parliamentarians for Nuclear Non-Proliferation and Disarmament said:
"The nuclear attacks on Hiroshima and Nagasaki were a humanitarian catastrophe on an almost unimaginable scale – and must always serve as a reminder of the incomparable devastation nuclear weapons have the ability to rain down upon civilian populations.
"70 years on from the attacks on Hiroshima and Nagasaki – in which hundreds of thousands of people lost their lives – it is time for the international community to come together and agree that this must never be allowed to happen again.
"Having attended nuclear disarmament conferences around the world I know just how inspiring our friends and neighbours find Scotland's principled opposition to nuclear weapons – and how out of touch Westminster's position is on the international stage.
"And the idea that the UK Government thinks it is acceptable to base their nuclear weapons stockpile just thirty miles from Scotland's largest population centre is as dangerous as it is unacceptable. The people of Glasgow and of Scotland as a whole have made their opinions clear – we do not want these immoral weapons based on the River Clyde – and it is time for them to go.
"By taking a stand on these immoral, destructive and abhorrent weapons of mass destruction we can set a powerful example on the world stage – with the potential to influence others and set the agenda across the globe.
"History will judge our generation on how we respond to the issue of weapons of mass destruction.   The SNP has been clear that nuclear weapons are a moral and economic disgrace – and it's time for the UK Government to listen to public opinion and the view of the international community and do the same."
40,000 people attended the commemoration ceremony at Hiroshima's peace park, built close to the epicentre of the 1945 attack, Prime Minister, Mr Abe called for worldwide nuclear disarmament.
He said the atomic bomb killed thousands and caused great suffering to thousands of survivors.
He said: "Today Hiroshima has been revived…and has become a city of culture and prosperity.
"Seventy years on I want to reemphasise the necessity of world peace."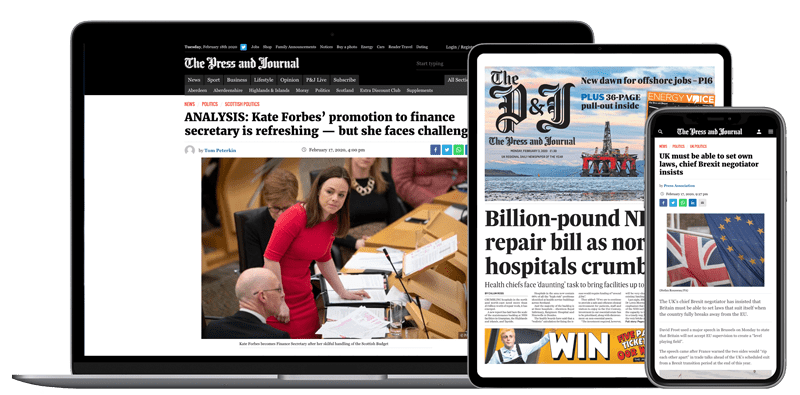 Help support quality local journalism … become a digital subscriber to The Press and Journal
For as little as £5.99 a month you can access all of our content, including Premium articles.
Subscribe