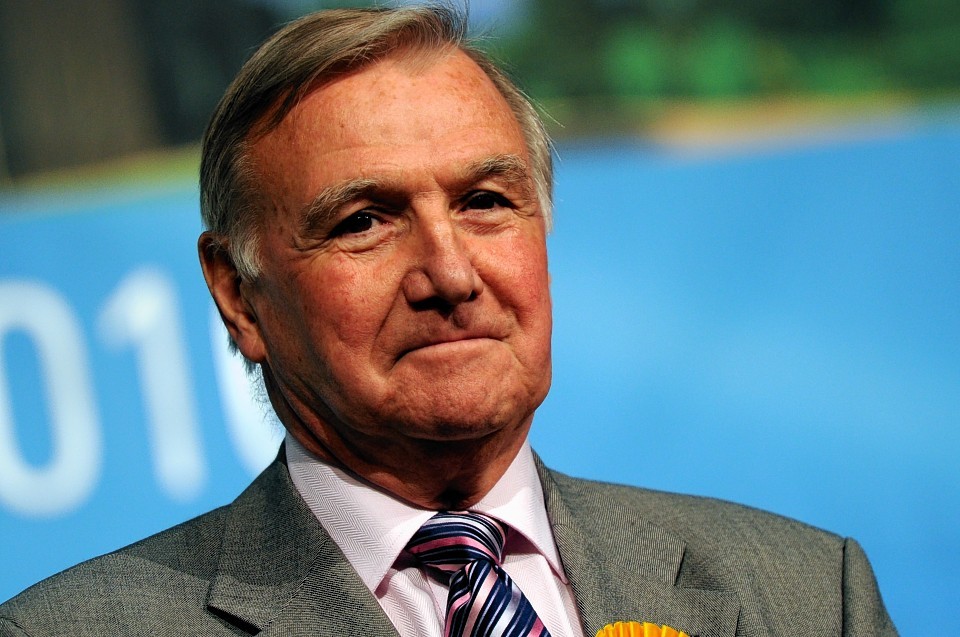 Former Liberal Democrat deputy leader Sir Malcolm Bruce will be introduced to the House of Lords next month.
The ex-Gordon MP, who stood down before the general election after more than 30 years, will assume the title Lord Bruce of Bennachie.
Sir Malcolm said he opted for the famous Aberdeenshire landmark because it is visible from everywhere in his old constituency.
But he said the name was initially rejected on the grounds the hill is not a "habitation".
A lengthier form – Baron Bruce of Bennachie of Torphins in the County of Aberdeen – was later accepted.
He will be able to use the shortened form on a day-to-day basis.
Sir Malcolm, who was named in the dissolution honours list, was nominated by then-party leader Nick Clegg.
Asked about choosing a name, he said: "I could not have Gordon because there have been dukes of Gordon.
"I could not have Kintore or Inverurie because they are already existing titles.
"So I thought about it. It was difficult because I thought people would ask 'why did you pick that village and not ours?'.
"Bennachie is characteristic of the constituency. You can see it from everywhere."
He also revealed he climbed it last week "just to see if I could".
After a title is agreed, Letters Patent, which are issued by the Queen and create a life peerage, are prepared.
Recipients become members when the letters are sealed, at which point they can be introduced to the chamber.
Sir Malcolm's ceremony – in which he will swear allegiance to the monarch – will take place on November 19.
Since retiring as an MP, Sir Malcolm has also been made a Keeper of the Quaich, an honour bestowed for services to the Scotch whisky industry.
He was nominated by manufacturer Beam Suntory on the recommendation of Alastair Longwell, previously manager of Ardmore Distillery at Kennethmont.
In addition, he has taken up roles as senior adviser to global development company DAI and special representative to the Start Network, a consortium of humanitarian organisations currently hosted by Save the Children.
Sir Malcolm, who chaired the Commons international development committee while an MP, said the UK had played a very positive role.