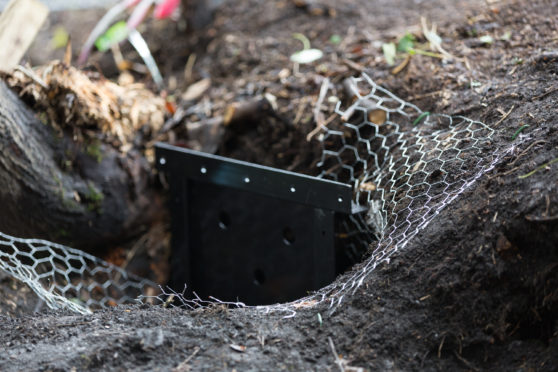 Nature experts have been deployed to more than 50 spots across Scotland in the last year to make sure that badgers do not come to harm on railway lines.
The Network Rail project means that the creatures are able to keep their homes amid major work on improving railway routes.
In the last year alone, ecologists have worked at dozens of locations to ensure that such schemes do not have a negative impact on badger setts.
James Morrison, who is part of the team, said: "We always consider wildlife and the environment ahead of major projects so we can approach the work in a way that minimises any environmental  impact and helps avoid risk and delay for the project overall.
"Providing simple environmental information enables us to design the railway and deliver projects in a way that considers wildlife already living around it.
"This saves a lot of time and money and means that any impacted wildlife or habitats can be avoided and, in this case, badgers can keep their homes."
Information from the surveys carried out in advance of major projects can be used to avoid siting equipment on badger setts, meaning the creatures can continue to live alongside the railway and not be turfed out of their homes.
Badgers often create homes along railway networks in the embankments and other areas.
Routine operations and maintenance of routes can impact on their territories by destroying setts and feeding habitats, and disturbing them with the noise and light.
The species has faced much cruelty over the years and badger-baiting used to often result in them being dug out from their homes and having dogs unleashed on them.
This has since led to strong legal protection for badgers and their setts.