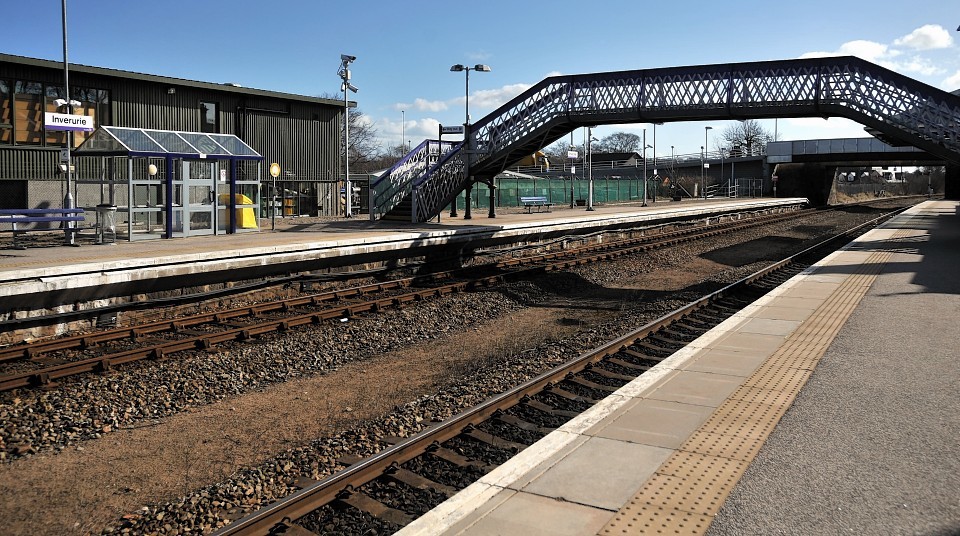 Passengers at a north-east railway station will soon be able to access the waiting room all day.
The facilities at Inverurie are currently available only when the station is staffed, from 6.50am to 1.50pm Mondays to Saturday.
After constituents complained about having to wait outside in bad weather during the winter, Aberdeenshire East MSP Alex Salmond wrote to Scotrail to ask if the hours could be extended.
Scotrail managing director Steve Montgomery said a "remote access facility" would be installed by the end of the week, allowing passengers to use the waiting room even when the station is unmanned.
Mr Salmond said: "I'm delighted that Scotrail has listened to local demand and agreed to provide much better access to the waiting room at Inverurie Station.
"Inverurie is no rural backwater – it's a busy and bustling town – and the huge rise in passengers through the station underpins the case for better station facilities."
The doors to the waiting room will be controlled electronically so that the indoor space will be available at all times of the day when trains are running at the station.
Inverurie and District councillor Bryan Stuart added: "This is good news for Inverurie and I'm sure it will be widely welcomed by commuters, visitors and businesses in the town.
"I'm very encouraged that Scotrail has been so receptive to the wishes of the community and taken sensible steps to improve access to the waiting room."
A ScotRail spokesman said: "We are pleased to be further improving access to the waiting room at Inverurie.
"We are confident that the new arrangements will be welcomed by the increasing numbers of customers using the station."