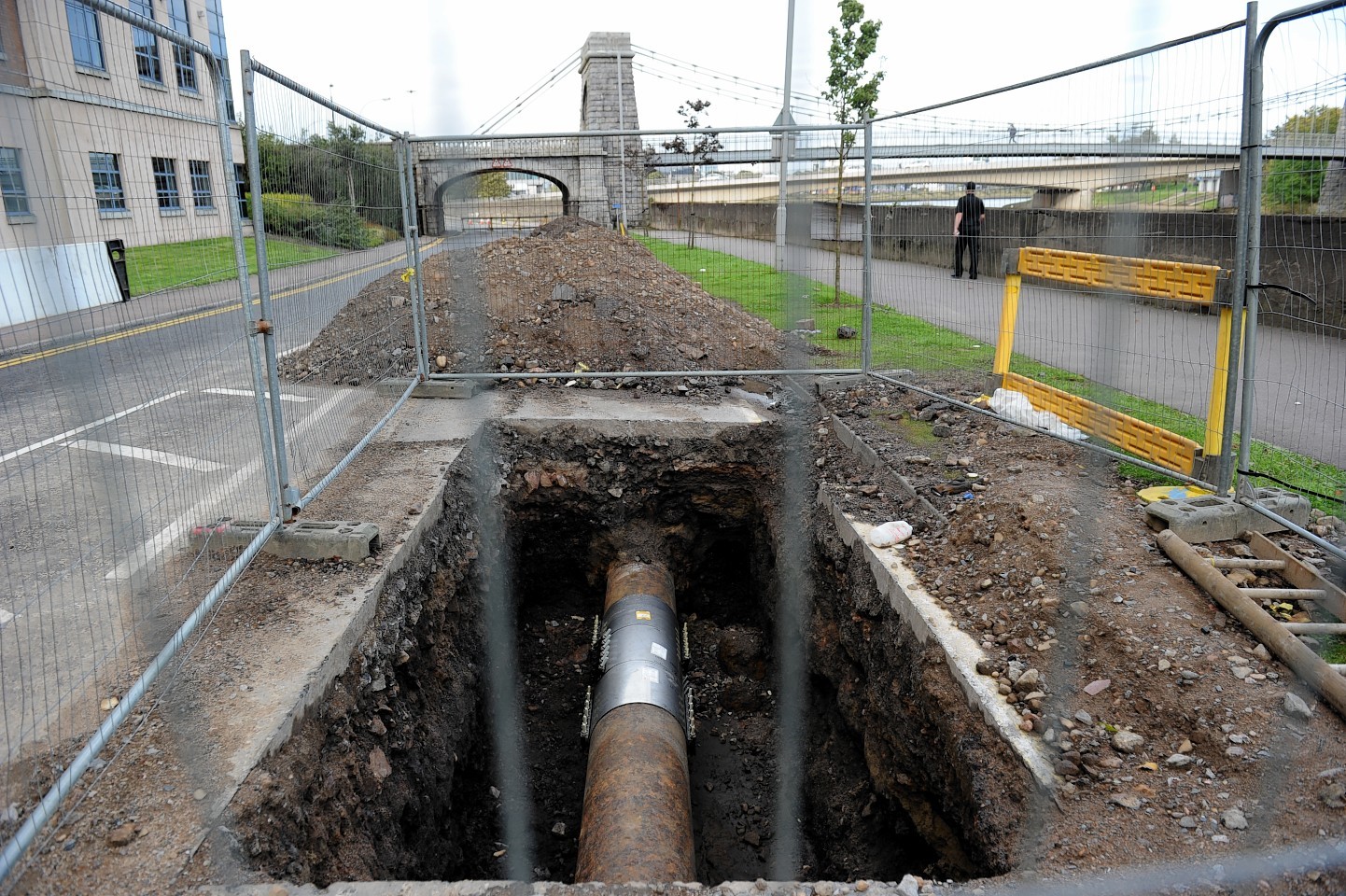 Concerns have risen about Aberdeen's ageing gas network after it emerged a vital city road will be closed for a further seven weeks following emergency repair work.
Riverside Drive – closed from South College Street to Great Southern Road on October 2 after a gas leak was discovered – will be now be shut until late November.
A temporary repair was initially put in place, however Scotia Gas Networks (SGN) yesterday announced they will be replacing the road's gas mains near the Wellington foot bridge.
An SGN Spokeswoman said: "It has been decided to actually replace the mains on that section. We just feel that we would like to replace the section while we're working there anyway.
"It's extended pain in terms of drivers, but it saves us coming back to any future problems.
"We obviously want the gas mains to be in the best possible condition, so we're taking the opportunity to get that section replaced while we're working there.
"We know it's a really, really busy road, we will make an effort to get that completed as quickly as possible."
The work on the gas mains is not believed to have been affected by Tuesday's flooding.
Last week, SGN said sections of Aberdeen's gas network were of the "Victorian" era.
However, last night, the SGN spokeswoman said: "It's no worse in Aberdeen than anywhere else, (but) some of the mains are reaching the end of their useful life."
Yesterday, local councillors expressed concerns about the city's gas network and the extended closure of the busy road.
Torry and Ferryhill councillor, Yvonne Allan, said: "It's extremely distressing for the car travelling public of the city who come in through the south side."
She said the city's gas infrastructure was getting "old and pretty dilapidated", adding: "There's not much we can do, the gas infrastructure's cracking up but people will just have have to bear with it."
The Labour councillor added: "It's a concern, this might happen in other parts of the city. It's possible it could happen anywhere else."
Fellow Torry and Ferryhill councillor, Graham Dickson, said he was "disappointed" that the work was closing "one of the main roads into the city centre".
He added SGN should be "checking and maintaining the gas network on a more regular basis".
No properties are expected to be affected by the gas works, which begins on Monday.