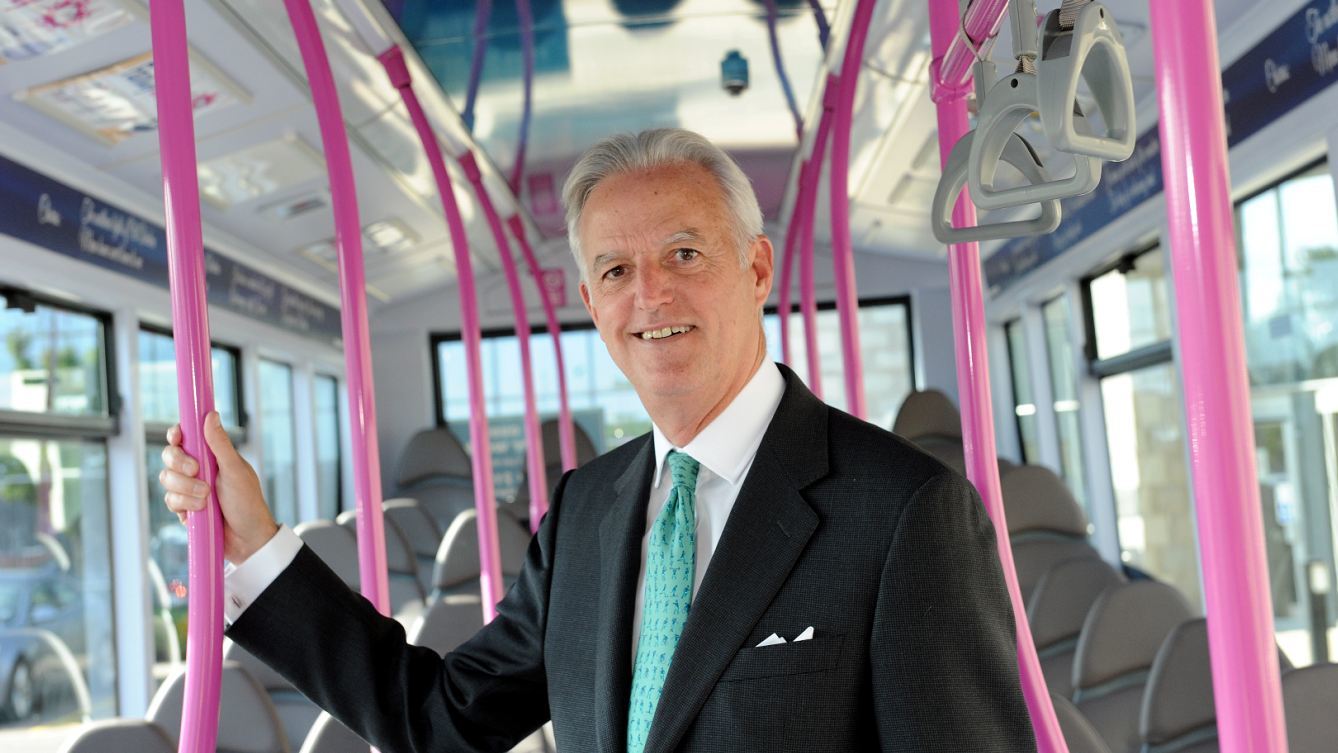 Transport giant FirstGroup bounced back from the loss of its ScotRail franchise yesterday by revealing 6.6% growth expectations for like-for-like revenue on its trains.
The Aberdeen company delivered its latest trading update the same day as Dutch rival Abellio took over ScotRail, which has been run by FirstGroup for the past 10 years.
FirstGroup, which is due to report results for the year to March 31 on June 10, said it was on track for growth at the top end of expectations.
A week after the business got the green light to continue running the Great Western rail franchise until 2019, it said strong demand meant like-for-like rail revenue was likely to be 6.6% higher than a year ago.
Sales growth in the group's UK bus division was up by an estimated 2.3%, thanks to periodic fare increases and a 2.6% rise in passenger numbers.
The update also confirmed a recent turnaround for FirstGroup's school bus operations – its First Student business – in the US and Canada.
Despite fourth quarter trading "modestly affected" by adverse weather, First Student revenue for the year is expected to be 1.3% higher after it continued with its strategy of only bidding for and retaining contracts with a decent rate of return.
"We expect (First Student) to deliver margins of approximately 7.5% for the year and are confident of delivering our double-digit margin target in the medium-term," FirstGroup said.
Fourth quarter like-for-like revenue for the group's North American intercity Greyhound coaches fell by 5.5% as lower fuel prices made car travel more affordable. As a result, full-year revenue is expected to be flat.
Chief executive Tim O'Toole said the group, whose rail operations include First Great Western, Transpennine Express and Hull Trains, continued to make progress with its "multi-year transformation plans" after a slump in profits in 2012/13.
Meanwhile, the new operator of the ScotRail franchise celebrated the launch of a "new chapter" in the history of Scotland's railways yesterday.
Abellio marked the first day of operating the trains by giving away £1million worth of tickets.
Its plans for the network include brand new trains between Edinburgh and Glasgow, offering faster journey times and more capacity, and a fully refurbished intercity fleet on other cit to city routes.
Abellio chief executive Jeff Hoogesteger said: "As the new stewards of a vital part of Scotland's society and economy, we understand the responsibility given to us and will work every day to earn the faith that has been shown in us.
"The ball is now very firmly in Abellio's court and we have no higher priority than to bring our vision for ScotRail to life."