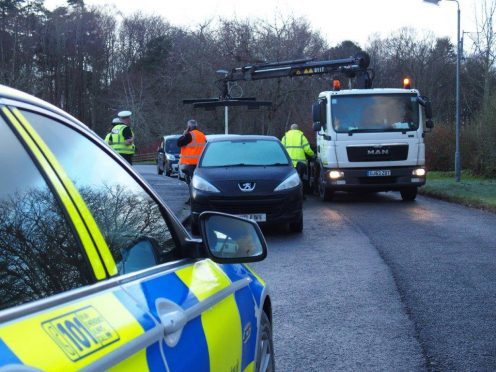 Police Scotland and the Divisional Road Policing Unit were supported by the Driver and Vehicle Licencing Agency (DVLA) and Highland Council Enforcement Officers to deal with vehicles being used in the Easter Ross and Ross-shire areas without valid road tax.
The activity took place between Monday 11 and Thursday 14 January 2016, targeting those who use illegal vehicles and also those who have ignored previous recent warnings during similar operations in the area.
The operation saw a high number of vehicles stopped and examined by officers to ensure they were safe and compliant with all aspects of the law.
– 36 vehicles were clamped by the DVLA until the owner paid a fine and backdated road tax. 9 vehicles were immediately seized and removed from the road. The owners of which will be required to pay for the uplift and storage of these vehicles along with a fine and backdated tax, which for some may come at a cost of around £600.
– 10 vehicles were issued with fixed penalties for no road tax.
– 19 vehicles, which were in an extremely poor condition and appeared abandoned, were issued official council notices for the respective owners to prove ownership, otherwise the vehicles will be seized and scrapped.
In total, action was taken against 74 vehicles during the extremely successful four day operation.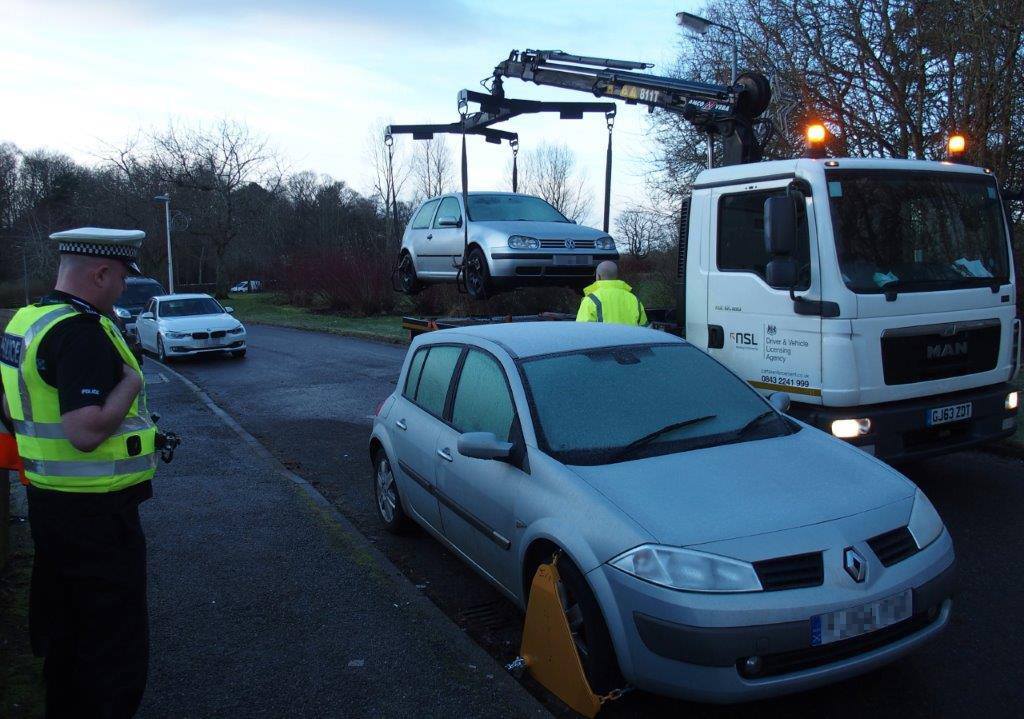 Community Policing Team Inspector for Sutherland & Easter Ross, Jamie Wilson said: "The activity between Monday and Thursday falls on the back of a 'day of action' which took place during December in Tain focussing on unroadworthy vehicles and saw a number of people charged and their vehicles prohibited from being driven on a public road. As some of the issues continued we planned and executed the operation over the past four days.
"Action was taken against a large number of illegal vehicles used on public roads and I see the broad partnership approach with DVLA and Highland Council as a significant step forward to deal with some very real community concerns. Moving ahead, our officers will continue to monitor the most problematic areas and plans have already started to repeat the operation in the near future."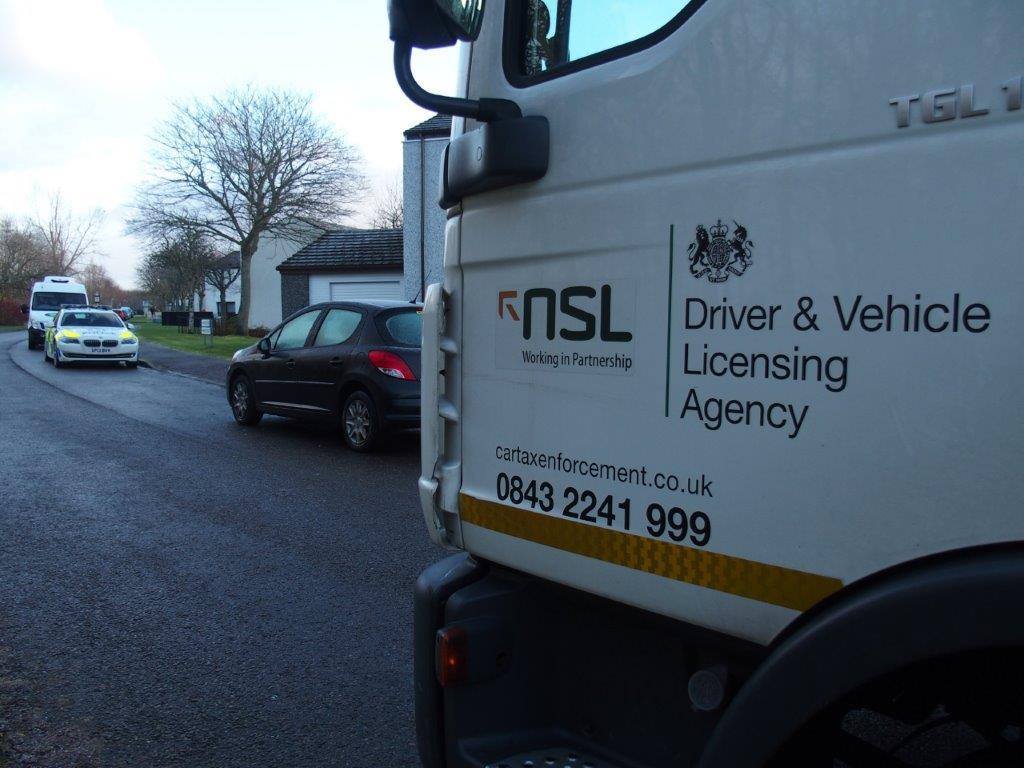 Local Councillors for the Cromarty Firth and Tain & Easter Ross wards welcomed the joint working that has supported this initiative and the positive impact it will have in the local communities.
Police Scotland would like to remind drivers that the rules relative to vehicle excise licences changed on the 1st October 2014. Vehicles still require an excise licence, although the registered keepers no longer receive a paper disc. The government website provides further information and the facility to check the validity of any vehicle excise licence.