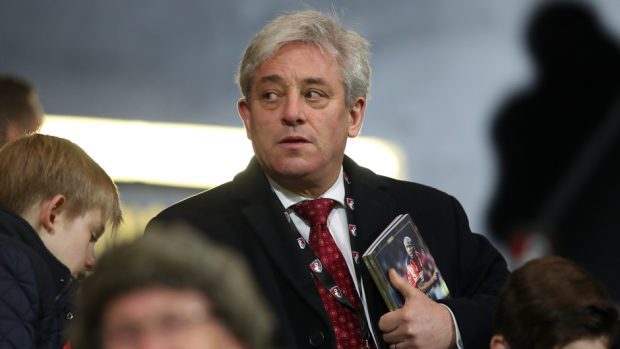 The House of Commons speaker has defended his attack on Donald Trump – despite criticism that he breached his neutrality and went too far.
John Bercow yesterday faced calls to consider his position following his fierce intervention against the US president earlier this week.
The MP argued Mr Trump should not be allowed to address the UK Parliament during his forthcoming state visit.
He also said Mr Trump's travel ban on seven predominantly Muslim countries meant he was "even more strongly" opposed to an invitation.
And – to cheers from the opposition benches – he highlighted the legislature's "opposition to racism and sexism".
But Mr Bercow immediately came under fire for the comments, which Crispin Blunt, chairman of the Commons foreign affairs committee, branded "unwise".
He said: "He has no idea whether he will be speaking for a majority of the House of Commons, and this is why speakers do not express their opinion."
Former Ukip leader Nigel Farage also hit out at the remarks, claiming the speaker had "insulted" the billionaire.
Meanwhile, Iraqi-born Tory MP Nadhim Zahawi said Mr Bercow should now "think about" his position and suggested the speaker was a hypocrite having invited Chinese President Xi Jinping – despite MPs being unhappy about his policy on Tibet – and the Emir of Kuwait, which bans British dual nationals of Israeli origin, to speak.
A number of MPs raised the issue during points of order in the Commons yesterday.
Conservative Sir Gerald Howarth, a former defence minister, said it had "caused some of us some concern".
He added: "I do hope you will help us to ensure we can have full confidence in your impartiality because that is the way this House has to proceed."
Mr Bercow insisted he was commenting on a matter that falls within the remit of the chair.
He added: "I was honestly and honourably seeking to discharge my responsibilities to the House."
Asked about the events at a Westminster briefing, Theresa May's spokesman said: "What John Bercow suggests to parliament is a matter for parliament.
"We've extended this invitation to the president and we look forward to receiving him later this year."
As Mr Bercow stood by his words, Lord Speaker Lord Fowler said he had not been consulted.
He added: "My view is that I will keep an open mind and consider any request from Mr Trump to address parliament if and when it is made."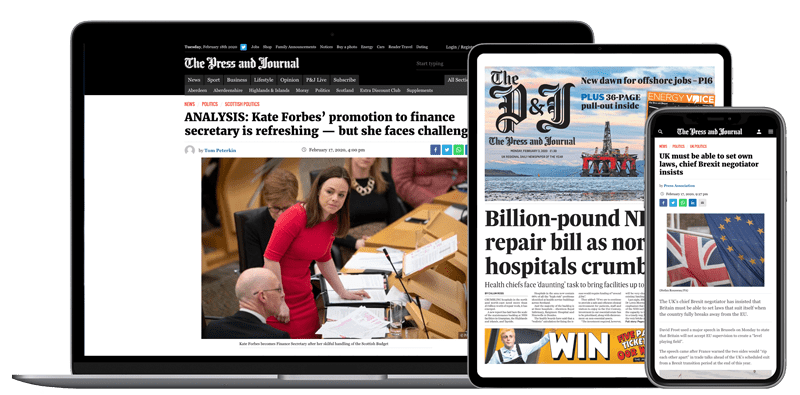 Help support quality local journalism … become a digital subscriber to The Press and Journal
For as little as £5.99 a month you can access all of our content, including Premium articles.
Subscribe