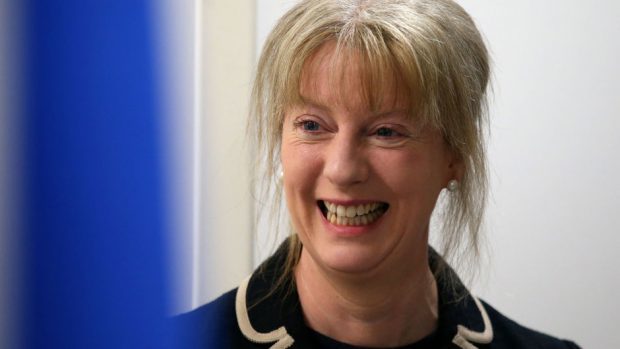 Scottish Health Secretary Shona Robison has unveiled nearly £72million of funding for general practice.
The investment for 2017/18 will be used to help reduce workload and improve recruitment and retention of doctors across Scotland.
It is the first stage of the Scottish Government's commitment to invest an extra £250million in direct support per year by 2021.
This in turn is part of a wider promise to increase overall annual funding for primary care by £500million within the same timescale.
The British Medical Association (BMA) welcomed the announcement, which comes amid warnings from doctors that Scotland is facing a deepening GP recruitment crisis.
Patients in some parts of the north-east have been forced to switch surgeries due to staff shortages.
And last year, a survey by the Royal College of General Practitioners Scotland revealed that nearly 90% of Scottish doctors believe there is a link between staffing pressures and their own anxiety over patient safety.
Dr Alan McDevitt, who chairs the BMA's Scottish GP committee, said it was delighted to have secured a "substantial proportion of the additional investment into primary care" for general practice.
But Scottish Labour said the SNP was simply trying to "reverse its own cuts".
And the Scottish Conservatives insisted this would not be a "single solution".
Announcing the money yesterday, Ms Robison said the Scottish Government was "committed to reinvigorate" general practice and ensure it had a "bright future".
She added: "I recognise there are challenges but by listening to the profession and working with them, we are delivering the investment and reform to meet those challenges head-on."
Labour health spokesman Anas Sarwar said the funding had been announced by Nicola Sturgeon last year.
He added: "It is the SNP simply attempting to reverse their own cuts to the budgets of family doctors, having slashed a massive £1.6billion in the past decade.
"The test will not just be the money spent, it will be number of new GPs recruited, GPs retained, saving local practices from closures and more auxiliary support services."
He also urged the SNP to clarify whether the investment would mean further cuts to acute services.
Scottish Conservative shadow health secretary, and Highlands and Islands MSP, Donald Cameron welcomed the "much-needed" investment.
But he added: "We can't pretend this will be a single solution.
"The problems within general practice are deep-rooted, and a result of years of SNP neglect.
"Warnings about a staffing crisis are regular, and it has taken the nationalists too long to act."