The prime minister will today pledge to put strengthening and sustaining the union at the heart of her plan for the country.
Theresa May, in Cardiff for the Conservative party spring forum, will say the union is "more than just a constitutional artefact".
She is expected to add: "The coming negotiations with the EU will be vital for everyone in the UK.
"It is essential that we get the right deal, and that all of our efforts and energies as a country are focused on that outcome.
"We need to do so united, as one United Kingdom, all pulling together to get the best outcome.
"That is what we have always done when faced with challenges.
"We have pulled together as one and succeeded together.
"We are four nations, but at heart we are one people.
"And I will always ensure the voices and interests of England, Scotland, Wales and Northern Ireland are represented as we negotiate to leave the EU."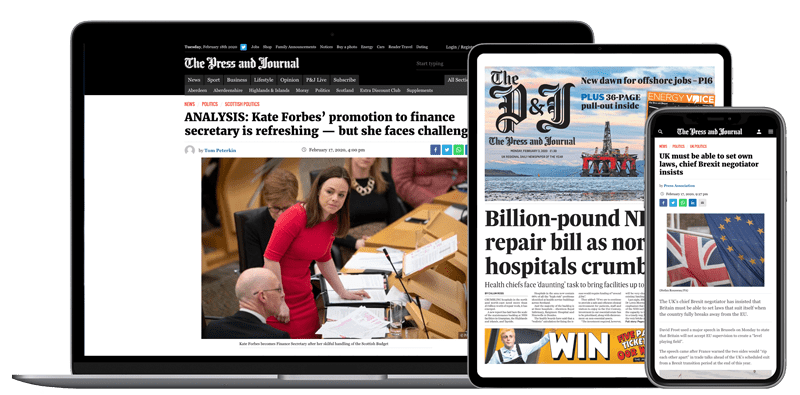 Help support quality local journalism … become a digital subscriber to The Press and Journal
For as little as £5.99 a month you can access all of our content, including Premium articles.
Subscribe