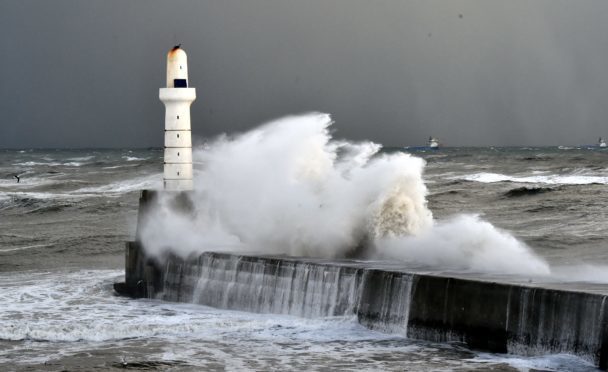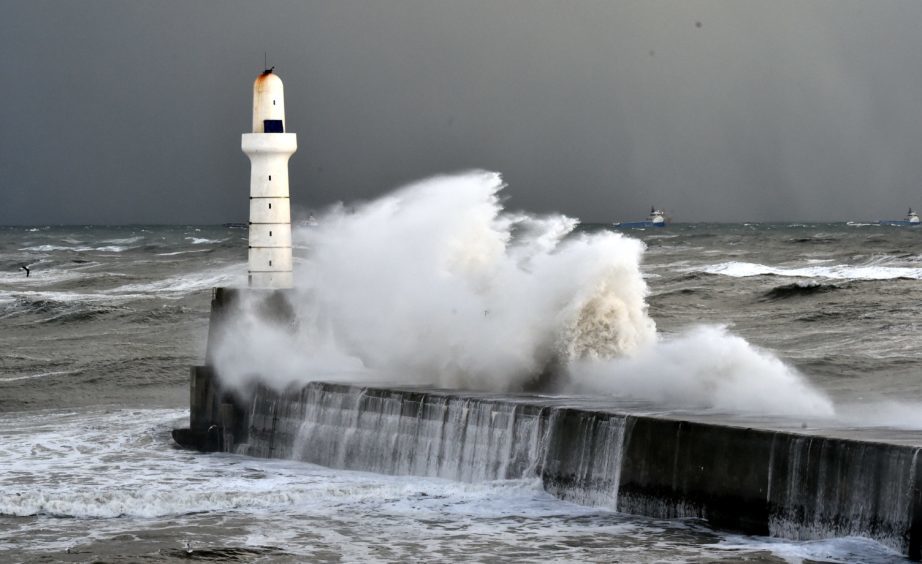 Communities across the UK have been warned to brace themselves for a "mini" Beast from the East this weekend.
Amber warnings for snow and ice were issued yesterday by the Met Office with temperatures expected to plummet across the country.
Up to four inches of snow could fall in some places as a less severe version of last month's stormy conditions returns.
The Met Office warnings for snow and ice begin at 6pm last night for eastern Scotland and England, and run into today and tomorrow where almost the entire country is included.
Meanwhile, a yellow alert for wind in Wales has warned of gusts of up to 70mph.
People have been warned to expect travel disruption, rural communities becoming cut off, stranded vehicles and power cuts in conditions reminiscent of the chaos of a few weeks ago.
Met Office meteorologist Mark Wilson said: "The best way to describe this is as a real return to wintry conditions.
"The last couple of days have been quite mild across parts of the UK – we got to around 16C yesterday in Wales – but by tomorrow all of us will be back to very cold weather.
"'Bitterly cold' is the best way to describe it – temperatures on the face of it will probably be just around freezing, but with wind it's going to feel well below freezing."
An amber warning for snow and ice has been issued for the Midlands, Yorkshire, London and the north-west, south-east, and east of England between 4pm Saturday and 9am Sunday.
The cold weather should only last a few days though – by Tuesday, temperatures will be getting back to average for the time of year.
Meteorologist Martin Bowles said the weekend's weather could be dubbed a "mini beast from the east".
He said: "We don't expect anything like the same impact as a result of it, although there will be some snow about."
Scotland's weather
Forecasters have warned road surfaces could be treacherous until later this morning.
Heavy rainfall throughout yesterday combined with overnight temperatures as low as -2C will put the north and north-east's roads at risk.
The amber warning for ice is in place until 9am after which it is expected to thaw due to the rise in road temperature.
Cold air has come in from Scandinavia across the North Sea dashing hopes of an early spring bloom.
Snow and hail moved in from the east coast yesterday and the white stuff was expected to fall at lower ground overnight and into this morning.
The Met Office has said patchy spells of snow will affect Grampian and the eastern Highlands, as far west as Aviemore, throughout today and tomorrow but will not lie as heavily as it did last month.
Temperatures will dip to slightly above freezing inland and stay at about 3C on the east coast.
Meanwhile overnight tonight the mercury will plunge to -1 in coastal areas and potentially as low as -4.
Into tomorrow and the picture remains similar, with daytime highs of 3 or 4 and lows of -4 overnight into Monday.
However the Met Office has stressed the conditions will not be as bleak as experienced a few weeks ago.
Mike Reading, metereologist, added: "The snow will be a lot less heavy and we won't be seeing anything like the disruption we have seen recently."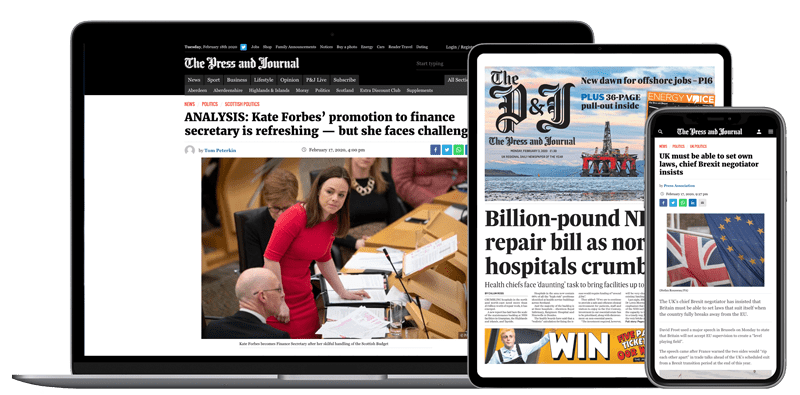 Help support quality local journalism … become a digital subscriber to The Press and Journal
For as little as £5.99 a month you can access all of our content, including Premium articles.
Subscribe