Tributes have poured in with messages of support for the families of those tragically killed in the truck crash in Bath yesterday.
A young girl, today confirmed as four-year-old Mitzi Rosanna Steady, and three men were killed when a tipper truck collided with vehicles and pedestrians on a hill shortly after 4pm.
The men who died were a 59-year-old from Cwmbran, and two others, from Swansea, aged 52 and 34.
Shocked residents attended a moving prayer service at All Saints Church in Weston today, close to the crash site.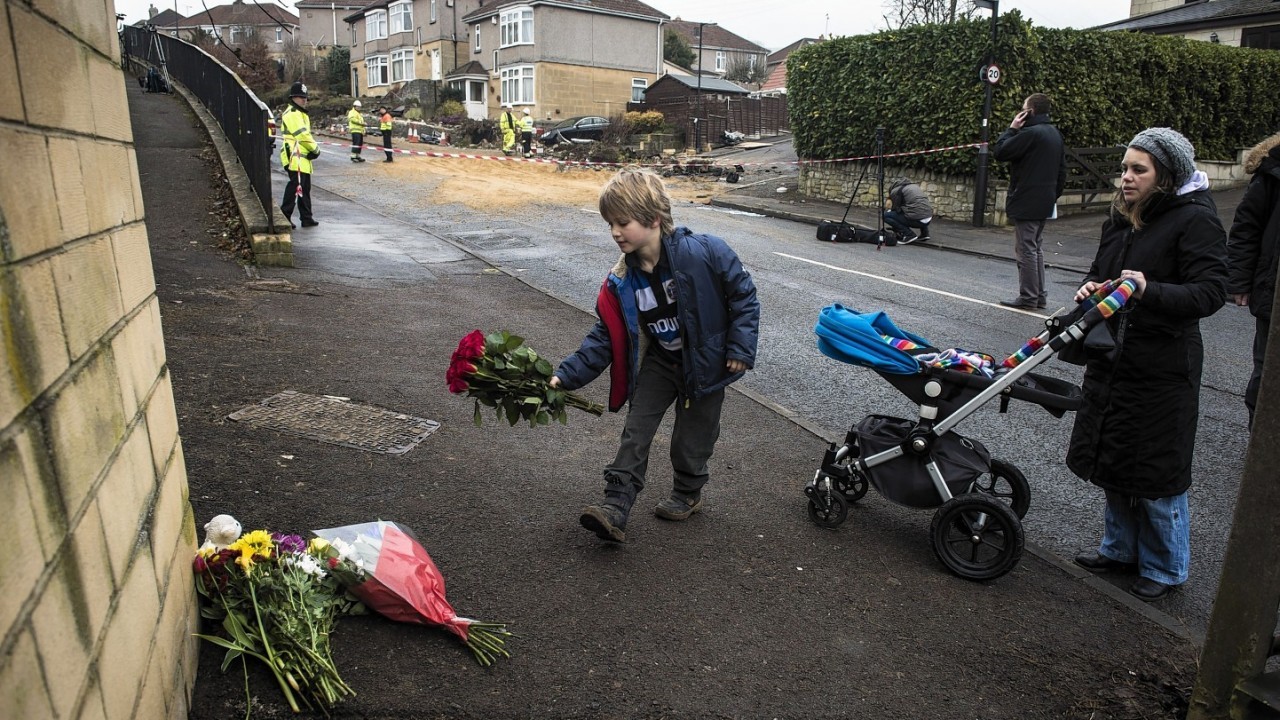 Rector Patrick Whitworth led prayers and lit candles for the three men and the little girl killed in the tragedy.
Readings included Psalm 46 and Romans Chapter 12, while hymns such as O Love That Will Not Let Me Go were sung.
Mr Whitworth told the congregation: "Anything I say will be inadequate, given what the families, friends, those who died, those who are in hospital experienced and suffered.
"We can never answer adequately the question why. There is an investigation going on into the vehicle in the terrible accident, the lorry.
"We will hear whether there was some kind of mechanical failure.
"Why, on what was really one of the most beautiful days of the year, with fresh sunshine that goes with February, that out of nowhere such a terrible disaster should happen.
"I cannot answer the question why and I don't think anything else can either."
Members of the congregation lit candles for the dead and wrote messages in coloured pen on a cloth in the church.
One little girl wrote on the fabric in red marker pen: "Dear God please help all the people who were scared injured and dead help everyone to be alright Amen."
Another read: "Dear God, please heal our village of Weston."
Children, parents, grandparents and other members of the local community filled the church for the hour-long service, while hundreds of people have taken to the site to leave their own tributes and flowers.
Ann Fellows, who has three grandchildren at the school and lives close to the crash site, clutched a bouquet of pink roses outside the church.
"It is a nasty road anyway," she said. "Especially with the children coming out of the school – it makes it much harder to cope with it.
"I felt selfish this morning because I thought 'Thank God it wasn't one of my grandchildren'. There are so many people who are going to be affected."
Mrs Fellows said her five-year-old granddaughter Madison was in a car driving past shortly after the tragedy.
"I think this is going to frighten the little ones at the school," she said. "My grandchildren were driving past at the time and they saw the little girl.
"Madison kept saying 'I hope it wasn't a girl from my class, I don't want anyone from my school to die'.
"Half an hour before, it could have been my grandchildren. It is just so tragic to happen so close to the school."
Teachers at Weston All Saints Primary School were attending a special meeting today to plan for the re-opening of the school this week.
Anne Bull, headteacher of the school, spoke of her deep sorrow, she said: "On behalf of the school community, I would like to extend our heartfelt condolences to the families and friends of those who died yesterday.
"We also send our best wishes to the people that have been injured. This is a truly shocking event that has been deeply felt by the local community.
"We have decided to close the school today out of respect, but anticipate pupils returning tomorrow."
Bath and North East Somerset Council was placing books of condolences in Weston library and Bath library as a more permanent way for people to show their respects.