A family was left spooked after their one-year-old child was knocked to the ground – apparently by a bullying ghost.
Little Lexi Hood was playing peek-a-boo with her dad Gareth, 35, and mum Charlene, 31, when she was suddenly dragged backwards from the shoulders.
The eerie footage shows the infant standing perfectly steady on her feet peaking out from behind her hands, before mysteriously shooting backwards across the floor.
The family believe a spirit could be behind the shove.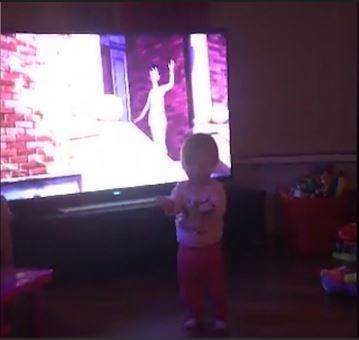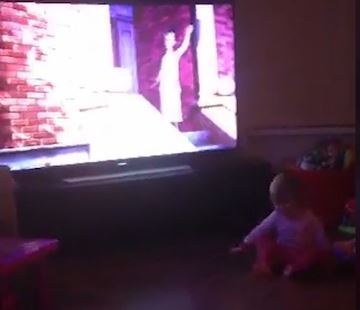 Her family said the tot yelled out "naughty boy" after the strange event, and their home in Pyle, Bridgend, Wales.
The family claim to have heard strange noises in their home ever since.