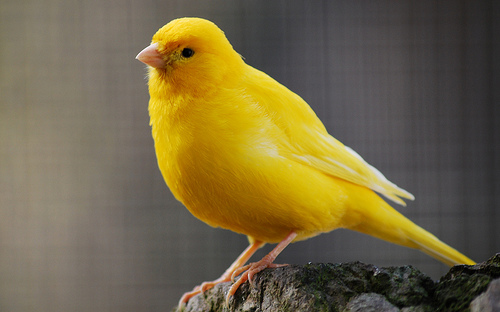 More than a dozen canaries were found left for dead after being trapped in a sealed-up cardboard box and dumped at the side of a rural road.
The birds had been left in the box without food or water and were discovered by a member of the public in Nottinghamshire last Tuesday.
The RSPCA said the 17 canaries – found next to Blidworth Waye, Papplewick – were now being cared for by a branch in South Yorkshire.
Animal welfare officer Karen Brannan said: "We don't know for sure how long they were there for, but they were in a bad way as they had been left with no food, water or perch.
"The box had been sealed shut and there were no air holes to give the birds oxygen.
"They were very cold and were all huddled up together, standing in their own faeces. It was so sad to see and I am so glad that they were found when they were.
"There is a good chance that whoever abandoned them did so with the thought that they would not be found, as they were in a rural area which does not attract a lot of people.
"It is very lucky that wildlife did not get to them before they were found.
They have had a lucky escape and there is no way they would have survived on their own like this."
Anyone with information is asked to call the charity on 0300 123 8018.