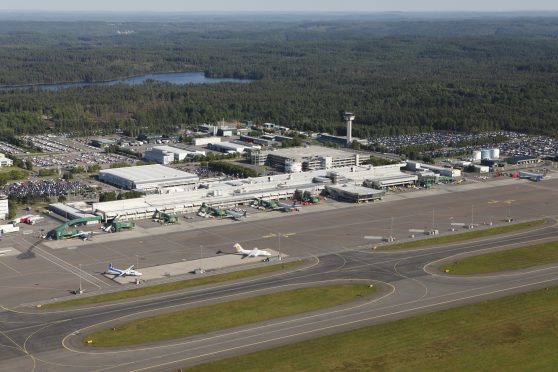 Reports have emerged of suspicious packages discovered  in the domestic area of Sweden's Landvetter airport.
The hall has been evacuated, according to local media.
The airport, near Gothenburg, received a bomb threat in the morning. As a result, police were placed in high visibility areas, a police spokesperson told local media.
A few hours later, a couple of "suspicious" plastic bags were found in the domestic hall. The hall was subsequently cordoned off, Adlersson said.
*SWEDEN POLICE GOT REPORT OF EXPLOSION AT LANDVETTER AIRPORT: GP

— Nour E. Al-Hammoury (@NourHammoury) March 31, 2016
Police are investigating who made the threats, spokesman Peter Adlersson told the paper. Police presence was increased and two suspicious bags have been found, the paper adds.
There is limited information at this stage, but threats were made against the airport this morning.
Several halls of the Landvetter airport in Gothenburg, Sweden's second largest city, are being evacuated following a bomb threat and the discovery of a suspicious object, local media reported Thursday.
MOSCOW (Sputnik) — Emergency services are already at the scene and the police's bomb squad is heading to the airport.
ALERT https://t.co/1jjhY4y8Qk Domestic flights area at Landvetter Airport in Sweden evacuated due to suspicious package – SVT

— AIRLIVE.net (@airlivenet) March 31, 2016
​"We have found a suspicious object at Landvetter and received a direct threat against our airport," Charlotte Periasamy, a spokeswoman for airport operator Swediavia, told Aftonbladet newspaper.