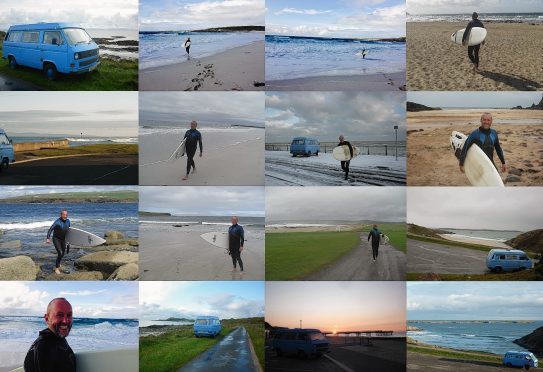 When Jonathan Bennett decided to write a book about Britain's coastline, he wasn't interested in surfing the net to book tickets.
Instead the 48-year-old watersport enthusiast spent 14 months travelling the country in an old, unheated camper van with a surf board for company, on his journey to the Western Isles, Orkney, Shetland and the north-east of Scotland.
His adventures, chronicled in Around the Coast in 80 Waves, took him from Harris to the Lizard Peninsula, from Orkney to Anglesey, and from Sandwood Bay to Sussex, where he shared the waves with seals, sewage and fellow surfers, meeting friendly and not-so-friendly locals.
And he told the Press and Journal about his most evocative memories from riding the waves in some wild and wonderful Scottish locations.
Englishman Mr Bennett, who is married to Aberdonian Karen Livingstone, said: "I had decided to work my way round the coast clockwise, so I started the whole trip on Tiree, and surfed a couple of beaches there, before moving on to the Western Isles, where I surfed on Vatersay and Barra, then up as far as Eoropie.
"I have particularly fine memories of a terrifying session surfing the reef at Bru in a howling gale with a local surfer, Stevie, who helped me catch one of the most dramatic waves of my surfing life.
"After the Outer Hebrides, I crossed over to the mainland, and picked off a couple of beaches close to Machrihanish, before heading north. I absolutely fell in love with the north coast, everywhere from Sango to Thurso, two stunning and very different surf breaks."
By August, Mr Bennett made it to Orkney where he enjoyed a surf at Skaill Bay in front of the Neolithic village at Skara Brae.
"The water was crystal clear, and as you were surfing, the wave magnified what you can see, so every rock and strand of kelp seems to be leaping out to grab you," he added.
"The east coast was a more gentle experience, especially after the nerve-racking trials of places like Thurso.
"But I had great sessions in Sandend and Fraserburgh, and was sorry not to surf at Aberdeen beach itself, an omission I try to rectify every time I visit the city, which is often, as it's where my wife's family are from."
His new book is published by Sandstone Press, an independent publisher based in Dingwall, on April 21.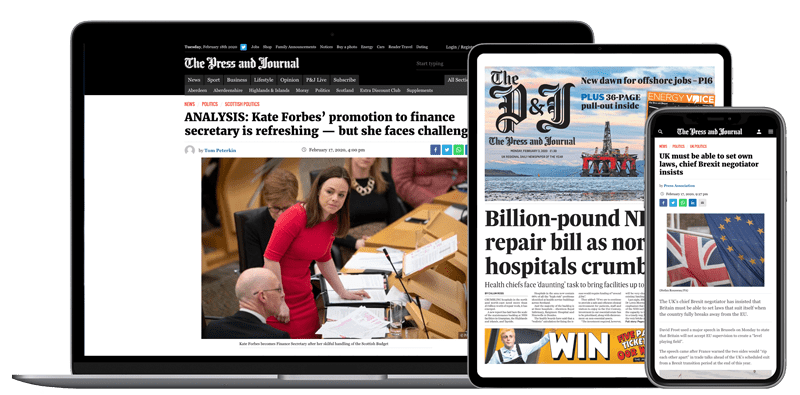 Help support quality local journalism … become a digital subscriber to The Press and Journal
For as little as £5.99 a month you can access all of our content, including Premium articles.
Subscribe