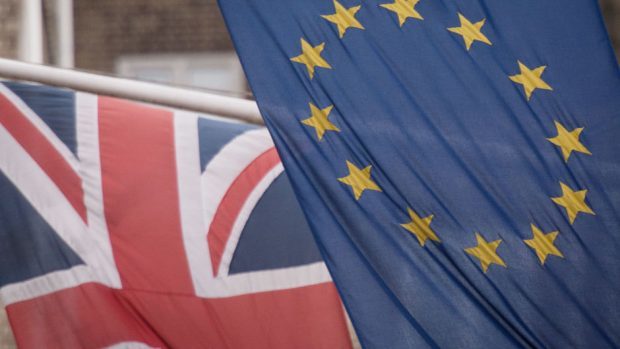 David Cameron has accused pro-Brexit campaigners of lying about Britain's prospects outside the European Union.
The prime minister highlighted six claims made by Vote Leave in recent days that he rejected as "complete untruths".
At a quickly-arranged press conference in central London yesterday, he urged voters to instead "listen to the experts" before having their say in the June 23 referendum.
He dismissed the idea that Britain could be liable for future bailouts of eurozone states and could lose its rebate and veto powers.
It could not be forced to increase its contribution to the EU budget and would not be powerless to stop the creation of an EU army, he added.
He also said Vote Leave's estimates of the money that could be saved by quitting the 28-nation bloc were contradicted by "every credible economic organisation".
The intervention prompted Ukip's Douglas Carswell to accuse the Remain camp of "blind panic", claiming no-one believed the PM had negotiated a deal worth the paper it was written on.
Mr Cameron rejected the suggestion, however, that he was reacting to polls showing a swing towards a vote for Brexit.
The exchange came after Vote Leave campaigners argued laws from Brussels meant British judges were unable to return foreign offenders to their EU countries of origin.
Publishing a dossier of 50 criminals that the UK has been unable to deport, Justice Minister Dominic Raab said free movement of people was putting British families "at risk".
But Immigration Minister James Brokenshire said Mr Cameron's deal with Brussels gave the UK greater control over deportation and warned Brexit would deprive the UK of the ability to use the European arrest warrant.
Meanwhile, former London mayor and Leave advocate Boris Johnson was on the campaign trail in Ipswich, where he said the referendum was a chance for the UK to "go global".
He added: "I'm not inclined to listen to the voices of those who talk this country down or run it down. It's time to think of the long-term future and the global growth of the UK."
In London, Labour leader Jeremy Corbyn unveiled a new Labour In for Britain poster highlighting workers' rights it claims will be at risk in the event of a Brexit.
Vote Leave chairwoman and Labour MP Gisela Stuart said she was disappointed to see her party "belittling what we have achieved".
She added: "The suggestion that the only reason we have protections in this country is because of the EU is insulting to all the people who have campaigned for these rights here in the UK."