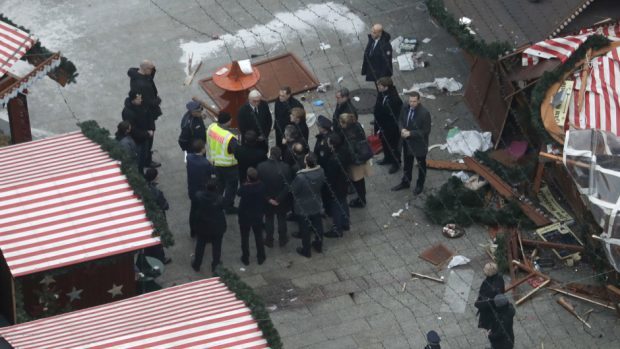 German prosecutors say a man arrested after the truck attack on a Berlin Christmas market has been released because there is insufficient evidence to tie him to the rampage.
Federal prosecutors said the man, a Pakistani citizen who came to Germany last year as an asylum-seeker, denied involvement in the attack that killed 12 people and injured nearly 50 others.
They noted that witnesses were able to follow the truck's driver from the scene but lost track of him. The man arrested matched witness descriptions of the truck driver, but investigators have not been able to prove he was in the truck's cab at the time of the attack.
Under German law, prosecutors have until the end of the calendar day following an arrest to seek a formal arrest warrant keeping a suspect in custody.