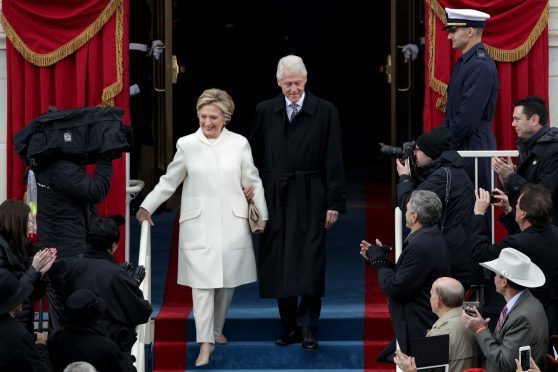 Dignitaries and VIPs are at the US Capitol building ahead of Mr Trump's swearing-in ceremony.
Among them are former president Bill Clinton and his wife Hillary, whom Mr Trump defeated in a bitter contest that left America divided.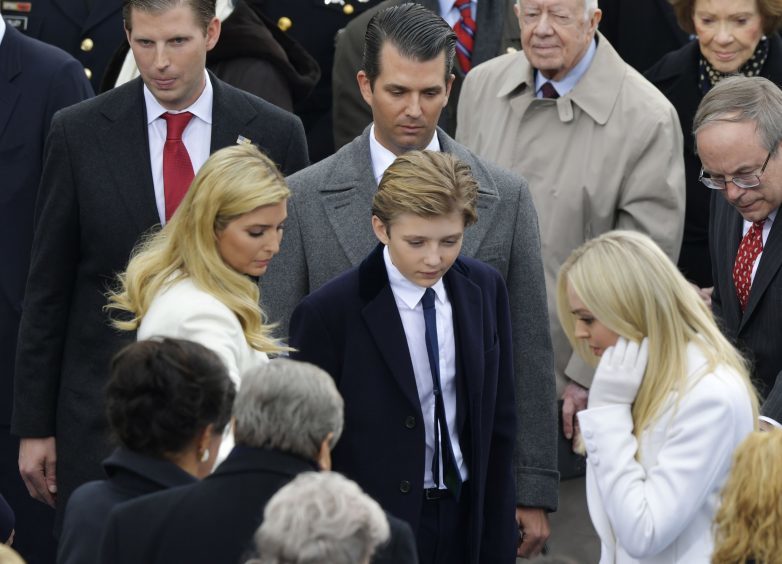 Mrs Clinton looked steely-eyed as she awaited Mr Trump's arrival, but Tweeted: "I'm here today to honor our democracy & its enduring values. I will never stop believing in our country & its future."
Former vice president Dick Cheney was also seen arriving at the Capitol, pausing to chat with Mr Trump's new chief strategist, former Breitbart News boss Steve Bannon.
Former president Jimmy Carter was also there, as was George W Bush and his wife Laura, along with members of the Senate.
Members of Mr Trump's family are also at the ceremony
President Obama and Mr Trump greeted well-wishers as they arrived at the Capitol building.
Earlier, as Mr Trump's inauguration edged closer, the outgoing president urged people to believe "not in my ability to bring about change, but in yours".
President Obama tweeted: "It's been the honor of my life to serve you. You made me a better leader and a better man."