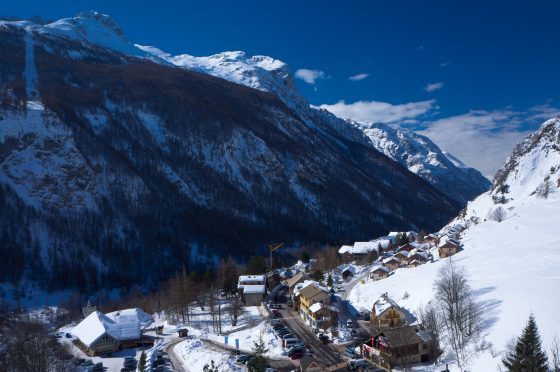 Six mountain climbers have been killed in separate incidents in Italy and France after slabs of ice from frozen waterfalls detached from mountainsides, Alpine rescue authorities said.
Officials blamed the sun and a sudden spike in temperatures for melting the ice enough for it to detach.
The four climbers killed in Italy were scaling a waterfall in Gressony-Saint-Jean, in the Val d'Aosta region near the border with Switzerland, when part of the ice wall gave way.
A fifth climber survived, apparently because he had already reached a ledge above where the frozen waterfall cracked off, the head of the Val d'Aosta Alpine rescue service, Adriano Favre, told Italian media. Alpine teams rescued the survivor.
In the French Alps, two men were killed near the town of La Grave when an ice sheet broke off and crashed down on them, said Julien Michon, of the mountain rescue service in Briancon.
Mr Michon said the weather there was unusually warm and sunny. The climbers' bodies were brought to Briancon.