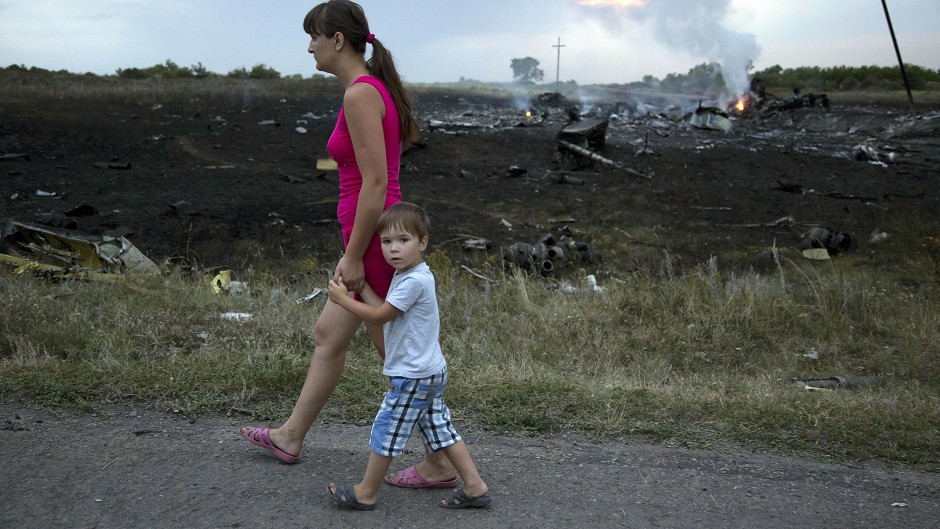 A comment on a Russian Facebook page, suggesting Malaysia Airlines flight MH17 may have been shot down over Ukraine by rebels in a case of mistaken identity, was reportedly taken down last night.
The post, attributed to Russian separatist Igor Girkin, known as Strelkov, is understood to have featured a comment saying "We just downed an An-26 near Torez.
It's down somewhere near Progress mine." It continued: "We had warned them not to fly in our sky" and showed what it claims was video confirmation of the "downed little bird".
The film was believed to be the same as that used in media reports on the crash of the Boeing 777 passenger jet near the village of Grabovo in the Dontesk region.
The An-26 is a Ukrainian military transport plane. Rebels shot down another of the aircraft last month, killing 49 Ukrainian servicemen.
Sources say the page, on the VKontakte social network, has been posting for rebels for weeks, and has some 130,000 followers.
According to some reports, nine British citizens were among the 295 people on board flight MH17 travelling from Amsterdam to Kuala Lumpur.
Graphic images showed a pall of smoke, charred wreckage and bodies strewn across a wide area at the crash scene in eastern Ukraine.
Prime Minister David Cameron said he was "shocked and saddened" by the tragedy, while Ukrainian President Petro Poroshenko described it as a "terrorist act".
Ukraine has been torn apart by internal strife since the overthrow of the Moscow-backed regime of Viktor Yanukovych.
Separatists have already been accused by the authorities in Kiev of shooting down military jets with missiles supplied by Russia.
The Ukrainian government immediately blamed the rebels with President Poroshenko declaring the "armed forces of Ukraine did not take action against any airborne targets".
Russian president Vladimir Putin and his US counterpart Barack Obama spoke by phone soon after the crash. Malaysia Airlines is due to hold a press conference at 9pm.