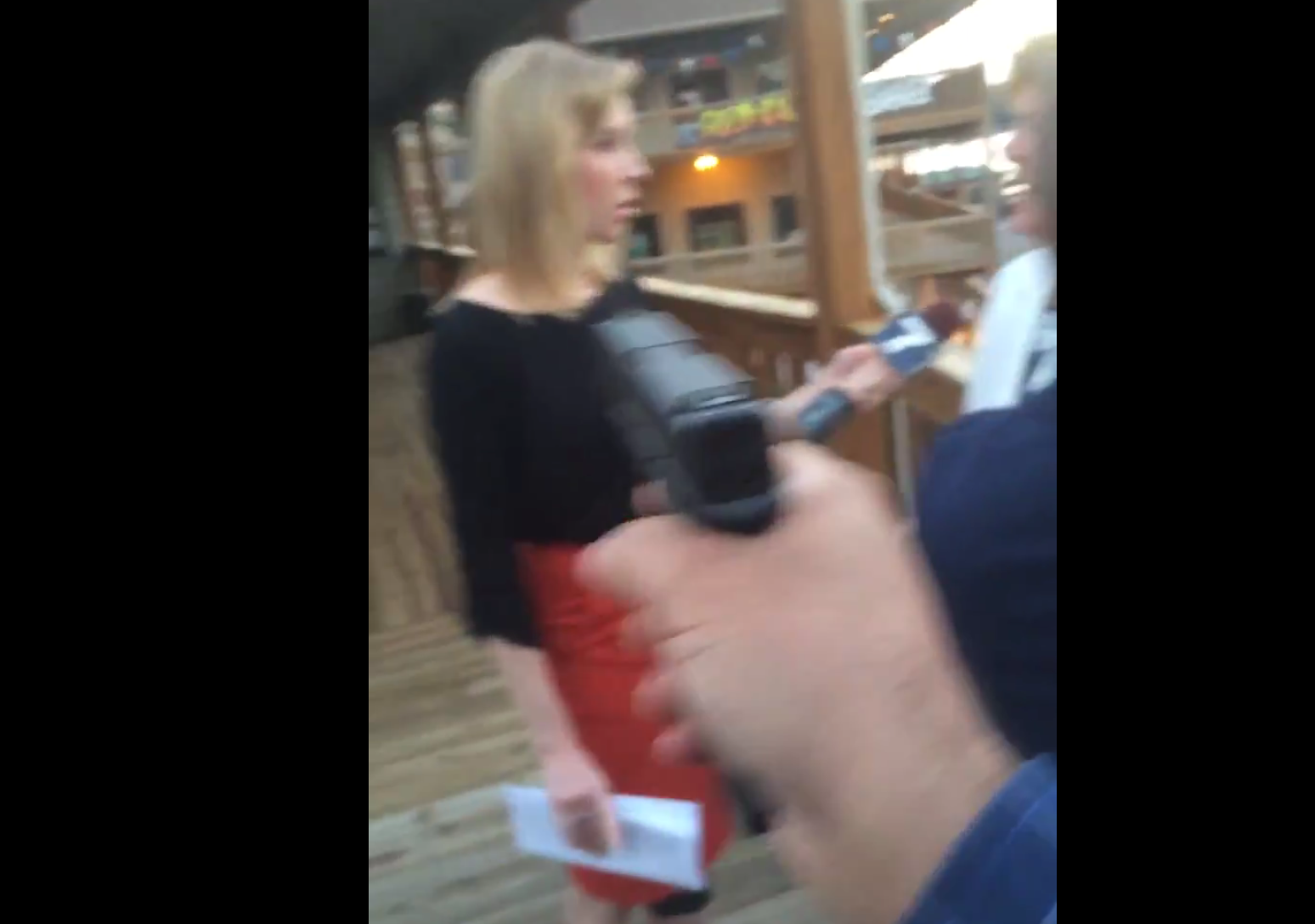 The gunman who killed two journalists during a live broadcast on US television has uploaded a video from the moment he fired the shots.
Video footage from the scene has been uploaded to the Twitter account of a man called Bryce Williams – which has since been suspended by Twitter.
The video was re-tweeted over 900 times before it was taken down by Twitter officials.
The chilling footage shows a gun in his hand, pointing at Ms Parker and her attempting to flee when he opens fire.
The Twitter account used to post the video also included the comments "I filmed the shooting see Facebook", "Adam went to human resources on me after working with me one time!!!" and "Alison made racist comments. EEOC report filed. They hired her after that???"
The account was later suspended but the video had already been copied and was viewable elsewhere online.
Augusta County Sheriff's Office have said the suspect is 41-year-old Vester Lee Flanagan II, of Roanoke – who is believed to work under the pseudonym of Bryce Williams.
Reporter Alison Parker and cameraman Adam Ward were shot whilst filming live on air in Virginia.
US police are chasing the suspect of the fatal shooting, the governor of Virginia has said.
Terry McAuliffe told radio station WTOP that the suspect is believed to be a disgruntled employee of US TV channel WDBJ-TV. He said police are pursuing the suspect on Interstate 64.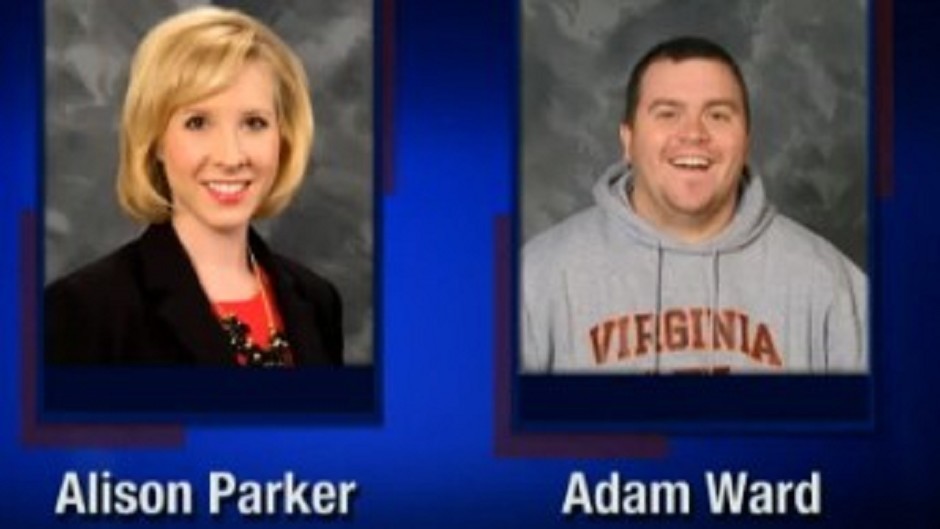 WDBJ-TV said on its website that Vicki Gardner of the Smith Mountain Lake Regional Chamber of Commerce was hurt in the incident.
She was being interviewed by Ms Parker about tourism when the shooting took place.
One of the station's presenters, Chris Hurst, said he was in love with Ms Parker and that they wanted to get married.
Hurst said on Twitter that although the two didn't share their relationship publicly, they were in love and had just moved in together.
He tweeted: "We were together almost nine months. It was the best nine months of our lives. We wanted to get married. We just celebrated her 24th birthday."
He also tweeted about the second victim, Mr Ward, saying that Ms Parker "worked with Adam every day. They were a team. I am heartbroken for his fiancee".
Mr Hurst described the TV station as a family, tweeting: "I am comforted by everyone at @WDBJ7."
He continued: "She was the most radiant woman I ever met. And for some reason she loved me back. She loved her family, her parents and her brother."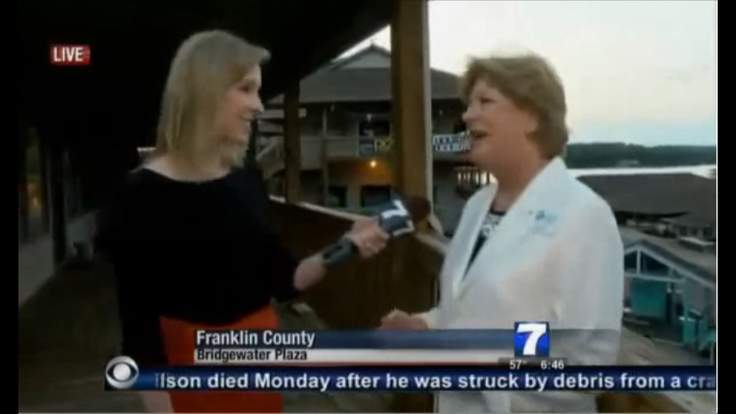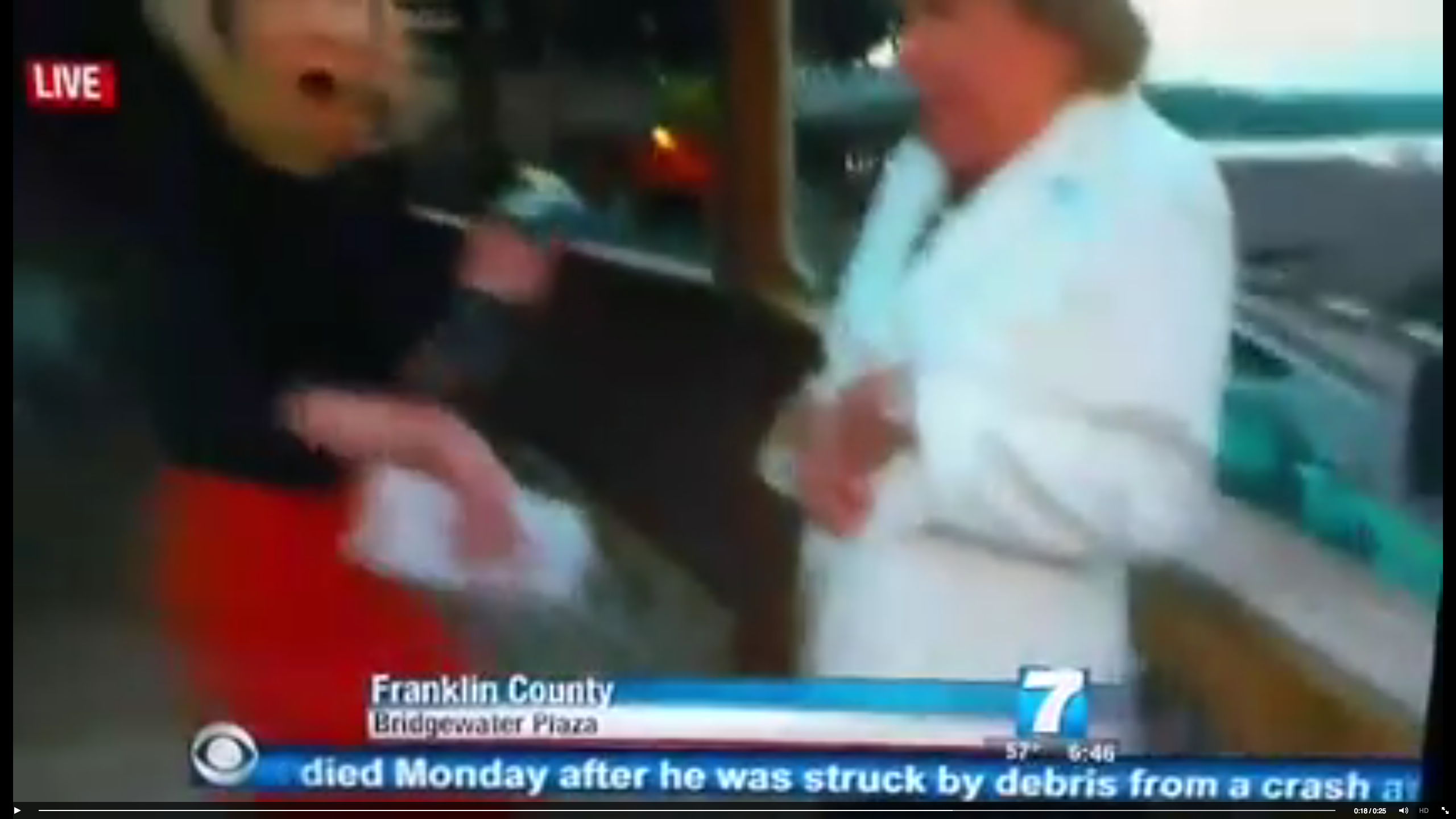 WDBJ's general manager, Jeffrey A Marks, said on Wednesday: "It is my very, very sad duty to report that we have determined through the help of the police and our own employees that Alison and Adam died this morning shortly after 6.45 after the shots rang out."
He added: "I cannot tell you how much they were loved, Alison and Adam, by the WDBJ7 team.
"Our hearts are broken and our sympathy goes to our entire team but also their parents and families of Alison Parker and Adam Ward, who were just out doing their job today covering a story near Smith Mountain Lake.
"We have members of the team holding back tears frankly."
According to the station's website, Ms Parker was a morning reporter.
She graduated from James Madison University in Harrisonburg, Virginia, and was news editor of its recognised newspaper, The Breeze. She had also been an intern at WDBJ-TV.
The TV station also linked to her Facebook page, which says she spent most of her live outside Martinsville, Virginia.
Ms Parker previously worked at WCTI NewsChannel 12 in Jacksonville, North Carolina, near Marine Corps Base Camp Lejeune. She was an avid kayaker and attended community theatre events in her spare time.
Mr Marks said Adam was a "fine photo journalist".
He added: "He was the kind of guy, if he was on his way home from work and heard about something breaking, he would turn around and go do it."
Speaking on behalf of Mr Hurst, Mr Marks said: "Alison was everything. She brightened up every room and no matter what was going on she was a positive person."
In the video of the incident, as the camera falls to the ground, it captures a fleeting image of a man in black trousers and a blue top who appears to be holding a handgun.
WDBJ spokesman Mike Morgan said Mr Ward was engaged to a producer at the station, Melissa Ott.
He said: "Adam was our go-to guy. He pretty much was available to do anything that we asked. He did live shots during our morning show for several years."
More to follow.