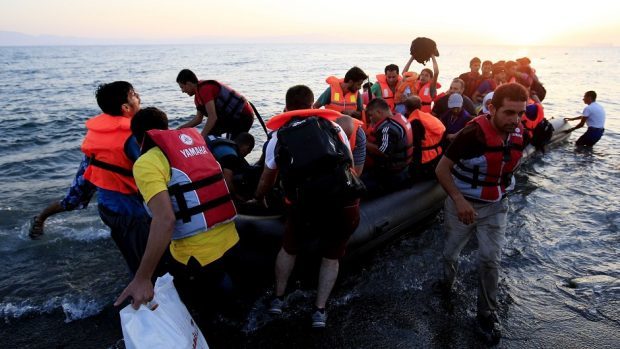 More than 40 migrants have drowned overnight trying to reach Greece in overloaded boats from Turkey.
One boat sank off the coast of small Greek island Kalolimnos, killing 34 people, including 11 children.
Another eight people died after a boat sank off the island of Farmakonisi.
Over a million migrants arrived in Europe last year.
More than 700 have died in the Aegean sea, crossing from Turkey to Greece.