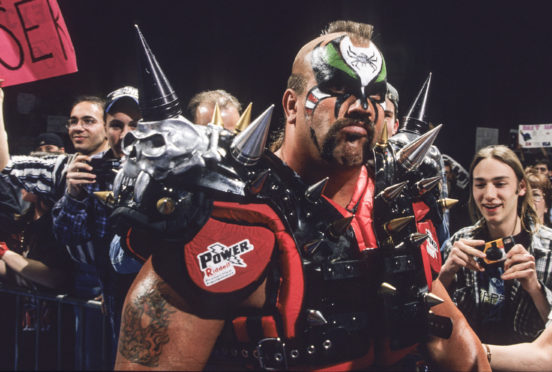 When the WWF American pro-wrestling craze swept the UK in the early 1990s there was no bigger, or badder, tag team than the fearsome Legion of Doom.
The burly pair, dubbed Hawk and Animal and also known as the Road Warriors during their career, were a far cry from the more understated home-grown grapplers that British viewers had been accustomed to during the prior decades.
Wearing bright face paint and NFL-style shoulder pads adorned with sharp spikes, the hulking duo became a firm favourite and their likeness was emblazoned on everything from pencil cases to T-shirts eagerly snapped up by a generation of youngsters.
One of the team's crowning moments came when they rode their Harley Davidson motorbikes into Wembley stadium to a rapturous response from 80,000 Brits as the  American league staged its annual Summerslam extravaganza in London.
Tributes have now been paid to Joe Laurinaitis, who competed as Animal, following his death at the age of 60.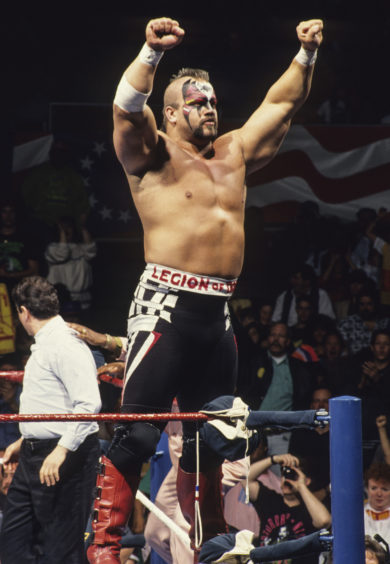 Ring legends like Hulk Hogan and wrestler-turned-actor Dwayne "The Rock" Johnson have all spoken about his impact on the colourful faux-sport.
Mr Johnson said: "RIP brother. Really saddened to wake up to this news today — the passing of my friend, Joe Laurinaitis.
"The Road Warriors were the most intense, legit tough tag team in the history of the wild world of pro wrestling.
"When I was making my bones, still learning the business as a very young 'The Rock', I wrestled these guys so many times on the road and they always took good care of me and made sure I learned.
"Tough as nails. Good men. Greatest tag team of all time."
Hulk Hogan also referred to Laurinaitas as his "brother", as he added: "God speed and blessings to your beautiful family."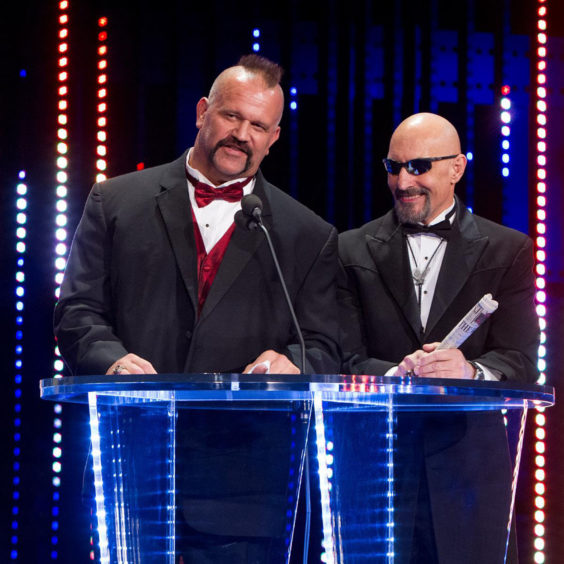 Laurinaitas died 12 days after his 60th birthday and appeared on the Legions of Raw podcast just a day before his death.
He had also taken to social media platform Twitter earlier in the week to mark his wedding anniversary.
The Philadelphia native got involved with professional wrestling when he caught the eye of a promoter while working as a bouncer in Minnesota.
With Hawk, real name Mike Hegstrand, they forged a dominating reputation throughout the late 1980s and much of the 1990s.
When Hegstrand died in 2003, Lauranaitas continued to make sporadic appearances and his final bout in the big time took place in 2012.
He his ex-wife Julie had two children, a son named James, 34, and a daughter called Jessica, 31.
He is also believed to have a 40-year-old son named Joseph from a previous marriage.