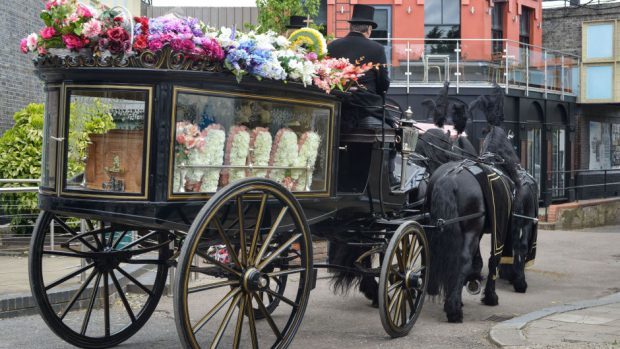 There is nothing on earth that more sharply focuses your mind on the absolute reality of death, than being involved in the funeral business.
When I lived in Spain, I was asked to conduct a friend's funeral. The family had no church connections, but still wanted a respectful and dignified service with Christian content. They knew I had been a Salvation Army officer in a former life, and had conducted funeral services; so I agreed.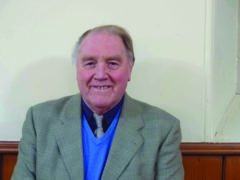 It transpired that the Spanish undertaker responsible for the arrangements for my friend mentioned how he always encountered problems in securing the services of English-speaking ministers. This was the start of a long business association, which resulted in me conducting most of his services for non-churched, English-speaking ex.pats. Prior to leaving Spain I had been involved in no less than 169 over an eight-year period.
Each was Christian based, lasting 30 to 40 minutes. I ensured the deceased family received a visit from me so that they could share family information about their loved one and decide which members of the family, if any, would speak. We agreed the order of service and the next meeting was at the church/crematorium where the service was conducted. There was not one complaint in those eight years, simply because the homework was done, and the family of the deceased recognised that the service was a final act of remembrance of their life, conducted with dignity.
I had a slogan that kept me focused: "You never get a second change to conduct the same funeral. For the sake of the family, get it right."
However, the times they are a'changing, and fewer families are requesting Christian-based services with all the 'bells and whistles'. There are two main reasons behind this change: a growing desire to reduce spiralling costs and a decreasing number of people adhering to the Christian faith.
In this modern age of austerity, cut backs, and fast-track living, even funeral care companies are jumping on this bandwagon, by presenting new ideas that offer "no frills" funerals on the cheap. One company has just announced it will be rolling out "direct cremations" by providing a service for those among us who desire their funeral to be a quick, simple, no service affair. Yes, that idea may appeal to our wallet, coming in at not much more than a thousand pounds but "direct cremations" conjures up for many of us the idea of a cold, sad and impersonal conclusion to your final departure.
No opportunity for family or friends to gather for a "final farewell" to remember and ponder your three score years and ten in a dignified service of remembrance, helping your nearest and dearest to heal and grieve. Instead, we adopt society's maxim: here today gone tomorrow, and before you know it your ashes appear in a simple urn, delivered to your next of kin almost before you can say "I told you I was unwell".
The pace of modern life, the impact of social media and the breakdown of family all contribute to human life being devalued like some marketable commodity on eBay. Death has become something of an inconvenience in a society where it is rarely spoken of, or prepared for. Death is for tomorrow so don't allow it to invade my life of instant gratification and my desire to live life to the maximum.
Today we seem reluctant to acknowledge death's existence at all, as if by so doing we will delay its inevitability. People don't die any longer they merely "pass away" or "depart", are "no longer with us". We now reach for any word or phrase that avoids the need to say that so-and-so has actually died. This in turn has produced an increasing list of inauthentic phrases created to skip around the issue of death.
It is almost as if, having lived life like there was no tomorrow, you're a bit embarrassed that death has finally caught up with you.
This proposed new, complete 'departure' process I'm told cuts out the need for a funeral and all the quiet chaos that this entails: meeting the undertaker; sorting out the date with your minister; collecting long forgotten anecdotes about the deceased; choosing appropriate hymns and providing the traditional funeral tea at some hostelry for the mourners. Yes, for some people I understand that the deceased might wish to spare their nearest and dearest all the hassle.
Funerals though can be joyful and even profound affairs (depending on the nature of the death) where people meet to celebrate life, rekindle happy memories, be challenged by their mortality, and resolve to make some positive tweaks to their lifestyle.
None of these moments of reflection in the company of friends will be provided by the new proposed fast-track, no service, no frills "direct cremations."
That's not for me, give me the "Full Monty," undertaker, church service, music, hymns, minister and graveside committal……..even in the middle of winter.
---
John Young is a former soldier, Salvation Army officer and Grampian regional councillor for Bridge of Don.