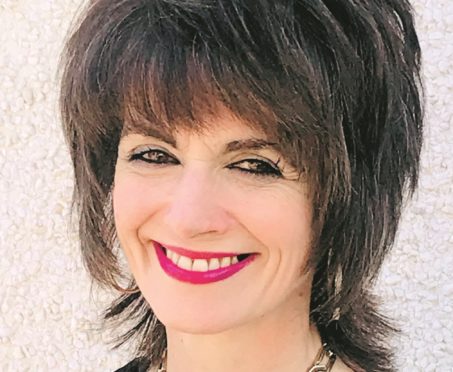 It is always so disconcerting to see a man get on in life when his shoe size is bigger than his IQ.
Step forward (in what must surely be teeny tiny shoes) Mr Carl Benjamin, Ukip candidate for the south-west in the European elections.
I can't claim to have done an official IQ test on Mr Benjamin but his words speak for themselves. After all, you don't always need an industrial scale to tell you that you are looking at a tonne of manure. Your eyes tell you. Your nose tells you.
Are my words about Carl Benjamin hateful? I don't think so. Critical? Yes. Sarcastic? Definitely. Patronising? I certainly hope so – he deserves it. But unlike his ugly words to Birmingham Yardley MP, Jess Phillips, when he said he "wouldn't even rape" her, they are not full of almost subliminally violent messages (I could rape you if I wanted – I just don't want to. You are too repugnant).
Benjamin later added, with enough pressure, he "might cave. But let's face it, nobody has that much beer". His party leader, Gerard Batten, tried to claim this was "satire", and the web is awash with (male) claims that Benjamin has been stitched up by feminists with sense of humour bypasses.
Benjamin describes feminism as "a disease of the modern age". After a mass shooting of six people in California by a 22-year-old man who said it was because women rejected him sexually, Benjamin claimed this was just what happened when you allowed "stupid social-justice feminist BS".
As a dumb broad, I am in awe of Mr Benjamin's male logic. Why did the rest of us get side-tracked into the gunman's actions, instead of concentrating on the women who rejected him? Why could they not see the murderer's attractiveness? Women are just so picky these days.
The Benjamin-Phillips saga has a long history but the latest twist is that police are now investigating to see if an offence has been committed. You might think that surely hate crime covers this. But here's an interesting thing. Hate crime covers certain protected characteristics, such as race, religion, and sexual orientation. So, the law will prosecute you if you incite hatred against a black person, a gay person, a transgender person, or a Muslim. But not if you incite hatred against a woman.
The Scottish Government says "there is a clear need for action . . . to tackle gender-based prejudice and misogyny". This summer, they will publish the results of a consultation on Lord Bracadale's recommendation that misogyny be included in hate crime legislation. Hear, hear, m'lud.
This problem needs addressed in a structural way. In the grand scheme of things, Carl Benjamin is a complete irrelevance. What is not irrelevant, is the principle that he is allowed to stand on a political platform to supposedly represent the very people he denigrates – unless they have all recently died from their humour bypasses, last time I checked, women were 51% of the population.
His views don't represent most men either. There are serious issues behind this, about the structural ways in which society allows misogyny to thrive, undermining women in ways that are about power and humiliation.
I am tired of hearing people tell me feminism has won the day when a quick perusal of a daily newspaper tells you otherwise. In recent months, the inherent gender inequality in the British judicial system has been truly shocking.
There was the case of Mr Justice Hayden, who said "I cannot think of any more fundamental right than the right of a man to have sex with his wife". I can, your honour. The right to have determination of your own body at all times. Then there was Judge Martin Rudland, who told a man who punched his girlfriend and was found guilty of controlling and coercive behaviour, that everyone deserved a second chance and he was to forget his girlfriend because "there are lots more fishes in the sea."
"Mind how you go," he concluded. To the accused, obviously, not the victim.
Rudland has previous. In 2014, he failed to imprison a dance teacher who had sex with 15-year-old girls because they gave "fulsome consent".
Let's do the legal ABC here. The law on consent exists to protect 15-year-old girls because they are considered incapable of giving fulsome consent. Thankfully, the appeal court over-ruled Rudland.
No wonder in March this year, female judge, Lady Barbara Hale, called for gender equality in courts. Ministry of Justice figures show that only 29% of judges are women. In the Supreme Court, it's three out of 12. Currently, women are simply not adequately represented – or protected – in the structural pillars of our society, including the judiciary. Including misogyny in hate crime legislation would be a start and I know who my first prosecution would be.
I can't agree that Benjamin's misogyny is a joke – but the law as it stands certainly is.
Catherine Deveney is an award-winning investigative journalist, novelist and television presenter