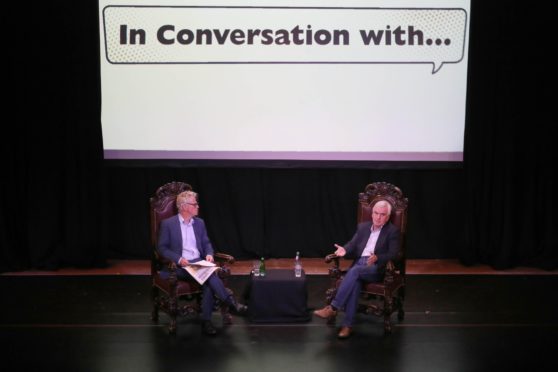 Some jokes write themselves.
For example, why was the Edinburgh festival the main generator of political headlines this summer?
Because British politics is currently by turns absurd, comic and desperate – just like an Edinburgh fringe show.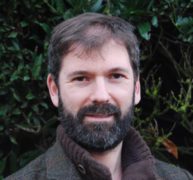 It's certainly a new phenomenon that politicians have flocked to Edinburgh through August. Previously the prospect of spending an hour in a hall listening to daft old Marxist John McDonnell in conversation would've sounded like a particularly cruel and kinky torture. This summer people paid good money for the experience.
It may simply be the old Edinburgh weakness for the emperor's new clothes. Tell the red-trousered denizens of the nation's capital that two important folk from London are going to be talking about important things and they'll flock along in order to say that they were there. This despite the fact that those taking part – shadow chancellor McDonnell, sleaze-monger Neil Hamilton, Speaker John Bercow, union balloon Len McCluskey – are the sort of people most London folk would cross the road to avoid.
But the sheer scale of the political takeover of the festivals suggests something new is afoot – a new level of political engagement. The Scottish independence referendum generated a record turnout and a long tail in terms of interest in politics. You can argue whether that's a good or bad thing given just one question – whether Scotland is better in or out of the union – still dominates. The EU referendum has replicated the Scots experience across the UK. Add two populist leaders in Westminster in Boris Johnson and Jeremy Corbyn and multiply by the internet and it's hard to get away from the feeling that we may be living through a period of unprecedented political engagement. The fact that people who previously might have scoffed at the idea of walking to the end of their garden to hear Tory peer Eric Pickles in conversation with Tory broadcaster Iain Dale – the former most famous for boring on about bins while in government, the latter best known for pushing over a pensioner on Brighton seafront in the course of publicising a book – now queue up to do so is evidence enough.
Either that or the other offerings on the Fringe were even more awful than the one-woman show about a woman in a cagoule who was obsessed with Angela Merkel I sat through one year.
Just as fascinating as the fact politicians got involved in the festivals was the way so many of them came north and committed news.
McDonnell was first out of the blocks hinting Labour would trade a second independence referendum for SNP support in Westminster if it put them in power. This was news in Westminster at least. Any sensible Scottish observer filed this one simply under 'logic'. Labour has little to lose in Scotland these days (a sentence that still seems outrageous to anyone who covered Scottish politics any time in the century before 2015). One old Scottish Labour hand suggested to me there'd been a failure of communication between McDonnell and the branch office before he spoke. More likely McDonnell didn't even think about Richard Leonard's reaction so irrelevant is the Scottish Labour leader and his increasingly laughable outfit.
It's not like the old days when Gordon Brown ruled Labour and Scotland. A fact Brown is increasingly having to deal with. His turn at the Edinburgh book festival saw him suggesting devolution hasn't really helped Scotland and only entrenches 'constitutional warfare'. This presumably was one of those Edinburgh shows that encourages audience participation and his listeners were meant to shout back in unison: "Well who done devolution in the first place then Gordon?!"
The constitutional warfare suits Ruth Davidson and Nicola Sturgeon of course. Davidson put in an appearance at the book festival and also asked the internet for recommendations for shows to which she could take her baby. (Her actual baby, not the man-baby in Number 10.) Sturgeon seemed more interested in appearing in conversation that actually talking about the latest Scottish economic figures – known as the GERS because it's a boring acronym not because they show the Scots bank balance looks a bit like that of Rangers FC in 2012.
On his appearance in Edinburgh Speaker John Bercow pointed to new constitutional warfare to come as he promised to 'fight with every breath' any attempt by Boris Johnson's government to bypass parliament on the road to Brexit.
It's as if some politicians come to Edinburgh under the misapprehension that the internet hasn't reached Scotland yet so they can speak more freely. Or perhaps their digs in the capital serve Buckfast with breakfast to loosen their tongues. Whatever the reason some hit the headlines it's worth noting it wasn't an inevitability – the likes of Jo Swinson and Sadiq Khan did talks and showed the skills to avoid any elephant traps.
The political focus will switch to south next week when parliament gets round to returning to Westminster, festival season having wound down at the weekend culminating in the traditional display of pyrotechnics. However as long as there's a combination of engaged audiences and politicians failing to engage their brains Edinburgh may be the scene of political fireworks throughout August for some years to come.
---
James Millar is a political commentator and author and a former Westminster correspondent for The Sunday Post