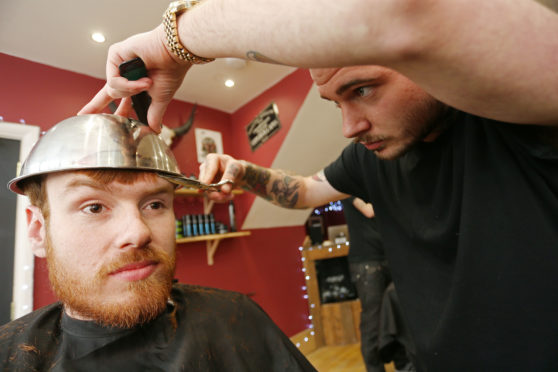 Have you noticed the weather is getting better? March and April would normally still be very cold and you should still be wearing your thermal underwear for another month after that.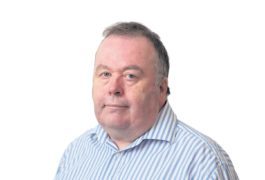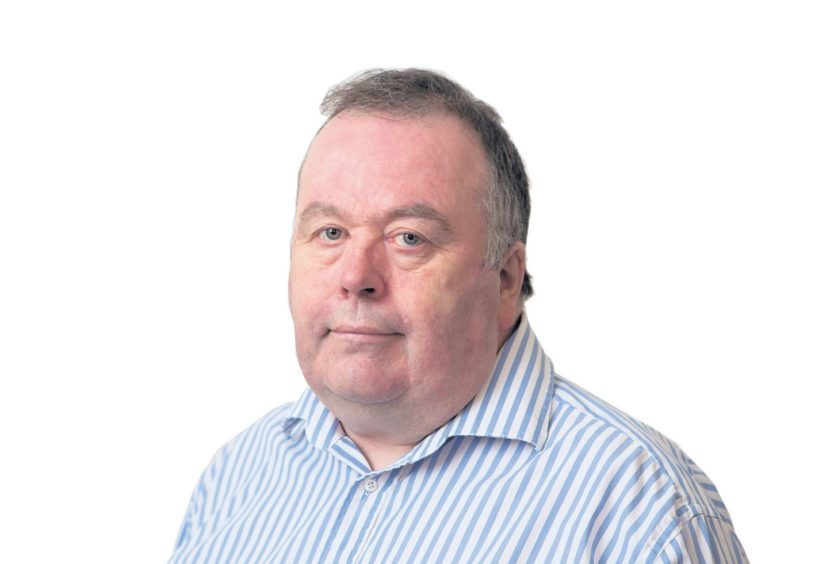 Hence the saying: "Ne'er cast a cloot till May is oot." Guess what. It's not so cold this year but, and here's the thing, we cannot really go outside to enjoy the day. This virus has put paid to all that.
A bright, hot sun is trying to break through the clouds over the Minch. Or maybe it just seems nicer because we are stuck inside.
Strange things are happening as the isolation continues. Younger people latch onto these new rules quickly but it's the er, more mature people – and I include myself in that – who sometimes have a senior moment and forget they have to stay in all the time. It's a complete role reversal when you hear someone's grand-daughter shouting at him: "Hey, what are you doing out there? Get in here now."
Mrs X is not happy when she has nothing to do. She mopes about the house because there is little demand for her job as a photographer and I could do with a nice crisp shirt to wear when I'm watching these government advisers. Sir Patrick Vallance is the Government Chief Scientific Adviser and, of course, Professor Chris Whitty, who is England's Chief Medical Officer, was a regular on the box until he too had to self-isolate. You can't watch people like that while wearing a stained t-shirt.
She doesn't like ironing, though. Maybe I was too demanding in the early years of our marriage. Apparently, insisting that my socks and y-fronts be presented to me with a single sharp crease each morning was a step too far. I'm paying the price now. No creases at all. I understand and I am not upset. It's cool – like our iron.
Now I pad about in my crumpled shirt and uncomfortable pants and I am beginning to look forward to taking out the bins. Och aye, it'll be a wee outing. It's so nice to get out of the house but I will have to get back in quick before the lorry comes. The binmen are a friendly bunch and we could end up laughing, giggling and possibly getting closer to each other than the laid-down 80 inches. Oh heck, we can't have that.
Phone calls are another thing. They take so long now because there is little to do but talk. It's not as if you can cut it short by saying you have a bus to catch. There's nowhere to go. Everybody thinks you have nothing else to do – even if you say you're working from home. Nobody believes that. Of course, I have been working from home for many years but nobody believes that I actually do any work as I am not in a town centre office.
Oh really? Do these hundreds of words in this column somehow magically get joined together by the tooth fairy? However, apart from writing, I have little to do. Our van deliveries are suspended, Mrs X's upcoming weddings have been postponed and now repeats of Only Fools and Horses are on the Gold channel all week long to prevent us all spending the entire day slurping in the kitchen. Dominic Cummings probably arranged that. He seems to be arranging pretty much everything else – and he too is working from home.
My hair is getting straggly. Time for a haircut soon. The barbers are all shut so Mrs X will have to get out the pudding bowl and snip round the edges. Bowl cuts were fashionable in the early 1970s. We could make them trendy again. Then again, maybe not. Isn't it strange that you can help save the entire human race by spending the whole day doing nothing? You know what, this chance won't come round again. Let's not mess it up.
One day we will look back on all this and bore our children and grandchildren like Uncle Albert does in Only Fools. His sentences usually start: "During the war …" What will we say in years to come? "During the Great Self-Isolation of 2020…"?  Could be. I will probably tell them: "Yes, children. Things were really bad back in 2020 – but not bad enough to get Mrs X ironing. She was determined to stand up against all threats and all the temptations. She was a fine woman. Did you hear that, hon? Are you putting the kettle on?"
We may be only a few weeks in but I am getting stir crazy. It is going on for too long now. It is really getting to me but I am trying hard not to let it show. I have even had to put up a notice which let people know I'm not happy. It says: "Keep out of this office. Please respect my personal space or you will be in serious trouble." It then says: "This has nothing to do with coronavirus. I am just a cantankerous old misery guts."