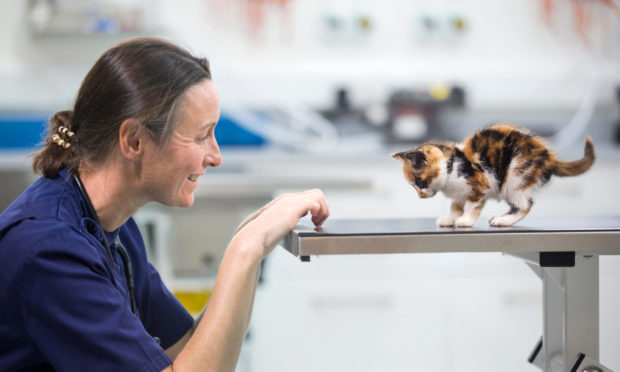 It's been a busy time in the Robertson household with school resuming and our confidence returning in going about our daily business as lockdown restrictions ease.
Like many, I feel that we're adjusting to the "new normal" at our own pace and as best we can, one day at a time.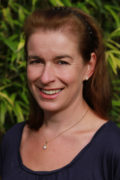 And through my conversations with vets in the area, I've heard that many practices are now slowly offering more services, with the caveat that the safety of colleagues and clients remains top priority.
With Covid-19 casting such a shadow over life as we know it at the moment, it's easy to lose track of time or fail to register another big change which will have wide-ranging ramifications for us all in the coming months.
Life may have felt largely on hold during lockdown, but as things stand we are still on course for the Brexit transition period to end in January 2021, signalling the end of the UK's membership of the EU and bringing in a raft of new arrangements and legislation which we will all need to adjust to and act on in our day-to-day personal and professional lives.
As a vet and the British Veterinary Association's (BVA) Scottish president, I am well aware of how Brexit may impact on the profession, our clients and the animal welfare standards for which the UK is renowned.
And with time ticking down and the UK entering what is the seventh round of negotiations with the EU this week, it's so important that we step things up in our calls for clarity and support in navigating the changes, challenges and potential opportunities that it brings.
I know from speaking to colleagues that a No 1 priority is ensuring that the veterinary workforce can prepare ahead as far as possible to make sure it has the necessary skills and capacity to meet increased demand for the certification of animals and animal products going in and out of the UK.
Vets play a key role in checking that goods containing meat, eggs and dairy are what the labels say they are – that is so important for protecting consumers and keeping levels of confidence in our food chain high.
However, the demand for checks on both imports and exports could increase exponentially if no agreement is reached between the UK and EU. With vets already in short supply in some areas, we're worried that the workforce may not have capacity to cope.
This week, we've reminded the UK Government that a huge amount is at stake and our sector needs time to prepare. If we don't have enough vets with the right qualifications in the right places, it could have a significant impact on UK industry.
With this in mind, I have signed up to an online course on the Veterinary Practitioner and Food Safety run by Glasgow University to fully understand the background and importance of our food security. Both Brexit and Covid have really highlighted this area of our profession and how important it is. Vets are hugely important in public health and in the food chain, which is why we were recognised as key workers at a time of crisis.
And it's not just the movement of farm animals and animal products that is in line for a lot of change from 2021. Pet owners will need to plan much further ahead if they want to take their dog, cat or ferret to Europe.
If no agreement is reached, it will mean needing to start preparations with your vet four months ahead of travel in order to carry out all the necessary rabies vaccination and testing and issue required documentation. If you're thinking of taking a trip to Europe with your pet in the New Year and onwards, I'd urge you to get in touch with your vet without delay.
As well as bringing a lot of change, we remain hopeful Brexit will also bring opportunities, particularly to fulfil the UK Government's long-stated aim to build on and improve the high standards of animal welfare we have.
We've been really clear that this commitment mustn't be compromised at any cost, especially when it comes to pursuing future trade deals. You'll all be aware of media articles about chlorinated chicken and hormone-treated beef, but behind the headlines there are grim realities about animal welfare and practices we rightly don't deem acceptable in the UK.
As a vet, I stand with the farming community in pushing for assurances that imports produced to lower animal health and welfare standards will not be accepted as part of future trade deals. Our reputation and the livelihoods of our farmers relies on doing the right thing.
We're living in uncharted and unpredictable times. If there is one shred of comfort that we can take from the last few months, it's been seeing how people have pulled together to support each other during these testing times and that's definitely been the case from what I've seen across the Scottish veterinary workforce and in the communities we work in.
There are still a lot of changes, challenges and uncertainty ahead, but I have no doubt that we'll get through it.
---
Kathleen Robertson is Scottish president of the British Veterinary Association