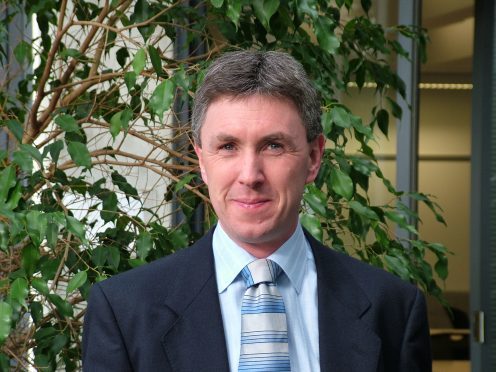 The Press and Journal broke the news on Tuesday, as Willie Young re-opened the issue of a tourism tax or levy.
Okay, the principle of Private sector contributing with Public sector in Tourism Destination Development is sound. And it's great to see Tourism on the front page, metaphorically and physically. I'm delighted that politicians are realising the importance of tourism in the widest sense and the contribution the hotel sector makes to our regional economy.
Willie Young has been invited to a Hotel Association meeting in the past, although he couldn't make it, but we, in the Hotel Association and University would be delighted to work with him now on a joined up approach to:
Enhance our tourism offering, ultimately generating more tourism receipts
Get more high quality tourism attraction magnets for leisure tourism
Improve infrastructure for business tourism.
There's a lot to be done, but the debate is very good.
It is worth noting that the Aberdeen City and Shire Hotel Association (ACSHA) has supported VisitAberdeen and VisitAberdeenshire with cash and "in kind" support since the inception of this organisation. So, the Association already contributes to the tourism development of our city and region.
City Centre hospitality businesses also contribute an additional 1% for their business rates to the Aberdeen Inspired (Business Improvement District), which works to attract visitors and increase dwell time in the City and Shire. This funds joint initiatives such as the Christmas Village Festivals are adding to the attractiveness of our region.
This sort of levy if transparent and well managed can be demonstrated in other global cities as delivering real improvements. What needs to be outlined more clearly, perhaps, is a method of collection of this levy, the scope of services subject to it and the estimated levy itself – will it be a % as with VAT, or a set charge per room let? This would allow all business's concerned by it to understand their own cost commitment.
Bio: Andrew Martin
Andrew Martin has worked for two UK national companies, and was Swallow Hotels youngest ever General Manager. He went on to hold the post of Hotel General Manager in Edinburgh, Aberdeen and Preston.
During his hotel career Andrew specialised in HR (personnel related issues) and Marketing.  
After joining the Robert Gordon University Andrew was appointed Director of the Scottish Centre of Tourism, and has undertaken research in diverse areas like peripheral tourism, skills gaps in the hotel industry and Whisky tourism.
Andrew has advised the Scottish government on Tourism matters, including a competitive strategy of VisitScotland. He has addressed the recent Parliamentary Committee Enquiry into Tourism.