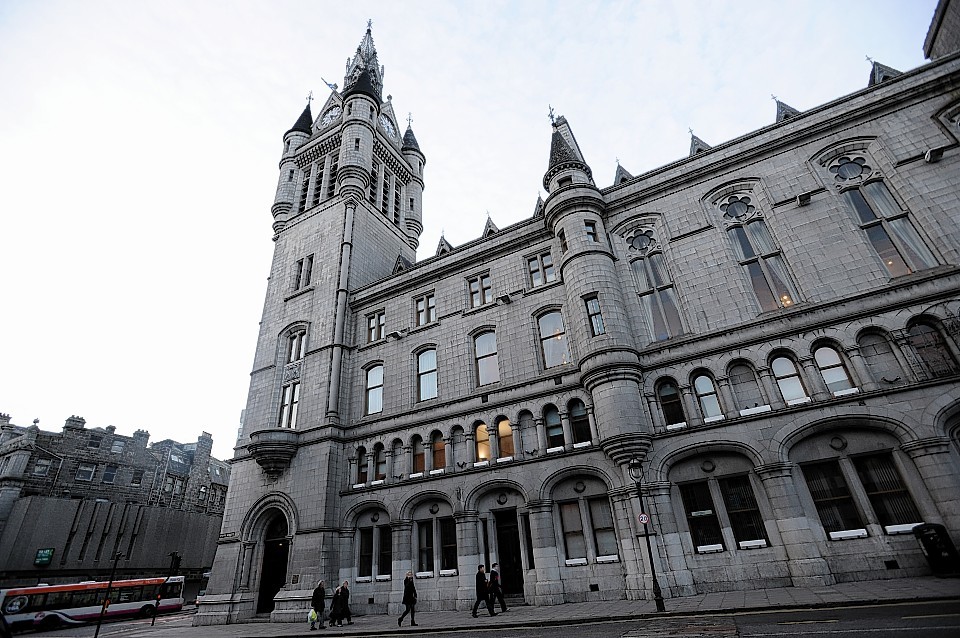 From Brexit to Trump, political shocks have become routine in recent years.
As a result, attempts to predict the outcome of next week's election should be avoided.
But while the winners will not emerge until the votes have been counted in the early hours of Friday the 13th, one of the losers of this election is already all but guaranteed – our councils.
Just a glance at the list of candidates in most seats is all that is needed to be certain that further disruption is heading the way of local authorities.
In Aberdeen South, the city council's co-leader is taking on the leader of the local authority's largest opposition group and the leader of its second biggest opposition group. It means that a fresh by-election is highly likely for a council that has already had to replace three elected members in by-elections in the last few weeks.
In fact, across seven of the seats in northern Scotland there are 33 candidates standing, of which 11 are sitting councillors and six are ex-councillors.
The opposition leader at Aberdeenshire Council is another in the running, as is the deputy leader of Argyll and Bute Council. Argyll and Bute actually has two councillors vying to become the area's next MP, as does Aberdeen North, while in Caithness, Sutherland and Easter Ross, two councillors are battling to oust a former councillor.
They are not all paper candidates either. At least four or five serving councillors have a good chance of winning in these seats. And of those who fall short next week, we can expect to see the names of at least some them back on the ballot paper at the Scottish Parliament elections in 2021.
Of course, this political conveyor belt is not a new phenomenon. Far from it. Indeed, half of the dozen MPs for north and north-east seats in the last UK Parliament were former councillors, as are more than a quarter of the area's current MSPs.
In many ways serving as an elected member at a local authority is the ideal preparation for becoming a parliamentarian.
The attraction for councillors themselves is also obvious. For a start, the pay is far higher. Basic salaries for councillors are about £17,000, although they are topped up for committee conveners, and rise to about £40,000 for the leaders of councils the size of Aberdeen, Aberdeenshire and Highland. That compares to £63,579 for an MSP, rising to £93,510 for a Holyrood minister and £111,359 for a cabinet secretary, while an MP has a basic pay of £79,468.
For ambitious elected representatives at local government level, the appeal of working their way up the ladder to the very top jobs will be another factor in their decision to stand. Councillors will also, no doubt, be aware that the parties themselves judge their own success or otherwise on the number of seats they have at Westminster and Holyrood.
Often, although they rarely admit it, holding power at local authority level is more of a burden for them than any cause for celebration. That is because it is councils that are routinely left to make the really difficult decisions which impact on people's lives directly, now more than ever in this era of diminishing budgets.
And therein lies the problem. While churn is inevitable in any organisation, and is sometimes useful, the constant stream of the brightest and best politicians from local authorities to national parliaments is debilitating for bodies which already have enough on their plate.
It is arguable that is not the best use of political talent either. MPs and MSPs do valuable work scrutinising and influencing governments and laws, but the biggest and most important decisions will be made by a handful of the most senior politicians and their advisers. Very few will end up in those higher echelons, and the rest will instead spend much of their time traipsing back and forth to Edinburgh or London to vote the way their whips tell them, and to sit through hours of debate, sometimes making interventions.
At the same time, their former colleagues on councils will be playing key roles in the running of organisations larger than most companies, overseeing thousands of employees, budgets worth hundreds of millions of pounds, and debts into the billions.
They will be the ones that decide which schools will be closed or rebuilt, how many care workers or classroom assistants to employ, and if new roads or controversial developments should go ahead.
Despite, or perhaps because of the fact they are the ones more often making the decisions which directly impact on lives and livelihoods, it seems councillors are generally held in higher regard than parliamentarians in their local community.
A poll last week showed that 41% of people trusted local councillors to tell the truth, compared to 17% for government ministers and 14% for politicians generally.
Perhaps, then, it is time for politicians and political parties to change the way they view local authorities, to stop treating them as a training ground or stepping stone, and instead think of them as a career destination.
A more balanced pay structure might be one way to keep a greater number of them on the front line. Maybe, with such changes in attitude and incentive, one day a local MP or MSP might even trigger a by-election in their seat so they can fight for a place on their local council.
It would make a refreshing change.
But even in this age of political unpredictability, we should not hold our breath waiting for it to happen.
---
Calum Ross is the Press and Journal's investigations editor