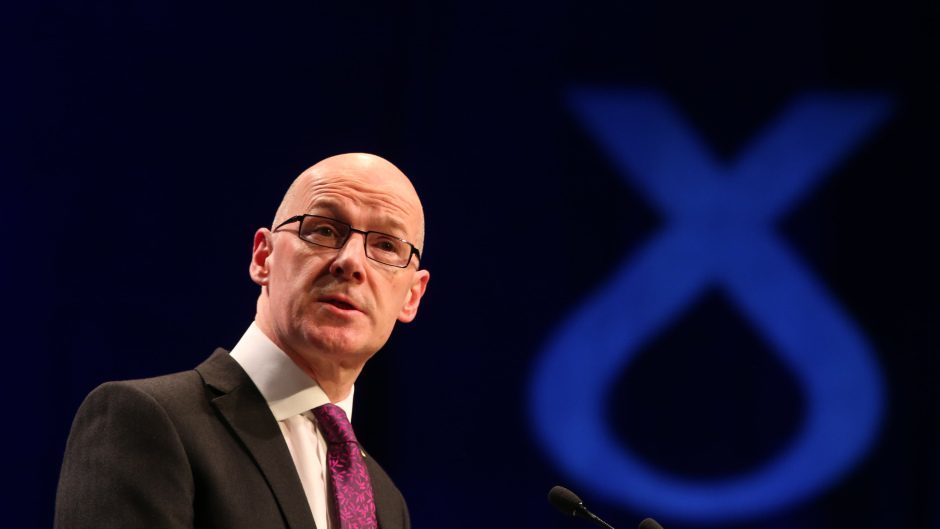 Opponents of the Scottish Government's controversial named person scheme have threatened fresh legal action.
The stark warning came as it was revealed the government would have to shell out £350,000 of taxpayers' money on campaigners' legal bills.
In June ministers were accused of U-turning after the Supreme Court ruled they had the potential to infringe on human rights.
Education Minister John Swinney tabled an altered bill which will mean that parents will not be forced to accept advice from a so-called named person.
But the No To Named Persons (NO2NP) group claims the revised legislation put forward is still "vulnerable" to further court proceedings.
Simon Calvert, deputy director of the Christian Institute and spokesman for NO2NP, said: "The new Named Person Bill neglects to address all of the UK Supreme Court's concerns. If MSPs pass the bill it will be vulnerable to another legal challenge."
Lawyers have been written to Lord Advocate James Wolffe QC warning him ministers could face a second courtroom battle over the legislation if they do not refer it to the Supreme Court.
It marks the latest step in a sustained campaign against the plans to appoint a named person – a single point of contact, such as a teacher or health visitor –  to look out for the welfare of all children up to the age of 18.
The government suffered a major setback when Supreme Court justices ruled in 2016 that elements of the policy were incompatible with the right to privacy and family life as set out in the European Convention on Human Rights (ECHR).
Education Secretary John Swinney was forced to halt the roll-out of the scheme, which had been due to come in across Scotland at the end of August 2016.
Ministers later introduced the Children and Young People (Information Sharing) (Scotland) Bill in a bid to address the Supreme Court's concerns, with the new legislation requiring them to publish a code of practice for professionals on how information should be shared.
The campaigners' warning was issued as they claimed the costs of losing the legal challenge were just a "drop in the bucket".
Mr Calvert said:  "They spent years training people in a wrong understanding of the law on sharing private family information. They have just announced they'll spend yet more on re-training to undo the damage.  The meter's running at an alarming rate at a time of austerity."
The government has said it is confident that the new legislation addresses the Supreme Court's concerns.