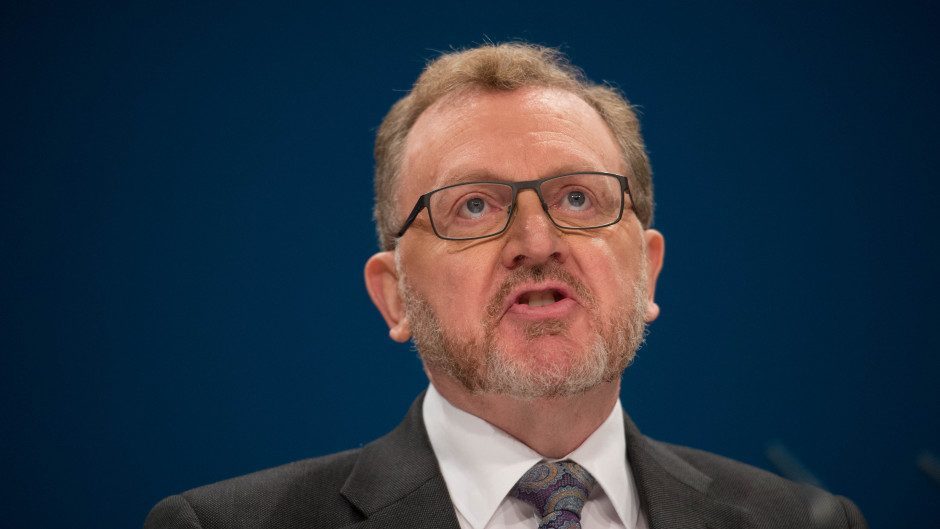 David Mundell has admitted it is now "almost inevitable" that Holyrood's Brexit powers bid will be challenged in court – but he insisted the unprecedented move was not a "big deal".
The Scottish Secretary signalled that UK Government law officers were poised to ask the Supreme Court to strike down an emergency Continuity Bill passed by MSPs.
Fears have been raised that such a move could threaten devolution and spark a constitutional crisis, but Mr Mundell played it down as simply a "process thing".
The UK Government has until April 18 to challenge the attempt by MSPs to protect Holyrood from what Scottish ministers claimed was a "power grab" by Westminster.
Holyrood's presiding officer Ken Macintosh said the proposed law was beyond the competence of the Scottish Parliament – but that was disputed by the Scottish Government's top lawyer, Lord Advocate James Wolffe.
Negotiations had been continuing between the administrations in Edinburgh and London, but Conservative ministers had been adamant that Holyrood did not have the authority to pass the law and that key devolved policy areas should be repatriated from Brussels to Westminster to allow the creation of national frameworks.
In an interview with the Press and Journal, Mr Mundell has now confirmed that the battle will almost certainly be taken to the Supreme Court.
"I think when you have two different views as to the legality of the Bill, it's almost inevitable that that has to be tested in legal process," he said.
"This is a process thing. There are two different views as to the status of the Bill. There are also issues with the Welsh Bill because although the presiding officer there gave it the green light, it was heavily caveated.
"So when you have that degree of uncertainty, then you know inevitably it needs to be clarified. I don't regard it as a big deal as such. That's where the process takes you."
Pressed to explain why it was not a "big deal" for the UK Government to attempt to overturn a Holyrood Bill in the courts, the Conservative minister said: "We're in an evolving constitutional situation where these things will happen.
"That's why we have a process to deal with it and that process is a reference to the Supreme Court. This is the first time it has happened because it's the first time the Scottish Government has gone against the views of the presiding officer."
The Dumfriesshire, Clydesdale and Tweeddale MP has been in government since 2010 but admitted the political climate since the 2014 independence referendum and Brexit vote had been "tumultuous".
He said: "Back in the Tony Blair government when I was first an MP, that looks like another world, where the government won every vote and Tony Blair turned up at question time and just did a show, with really very little for opposition MPs to say or do.
"That seems like a different world, and you know the thing about Brexit is it's inevitably very complicated.
"Nobody ever pretended there was a book on the shelf on how to do this.
"A lot of work has had to be done over the last two years.
"It's complicated, it's challenging, it's relentless. But you know we are in the middle of it. There's not an option now to put it in an in-tray for six months time. It has got to be done now."
The 55-year-old insisted, however, that the complications do not need to impact on people's lives.
"What we have to ensure, for businesses, for members of the public, there isn't upheaval, and most people haven't encountered upheaval since the vote to leave the EU. The world didn't end on the 24th of June, 2016, as some people predicted," he said.
"And as we move forward, I don't foresee upheaval, I see people having to adjust and change, particularly in business.
"But what we have to do is make sure that is both minimal but also in a way that provides them with an opportunity to take advantages of the opportunities that can flow from Brexit."