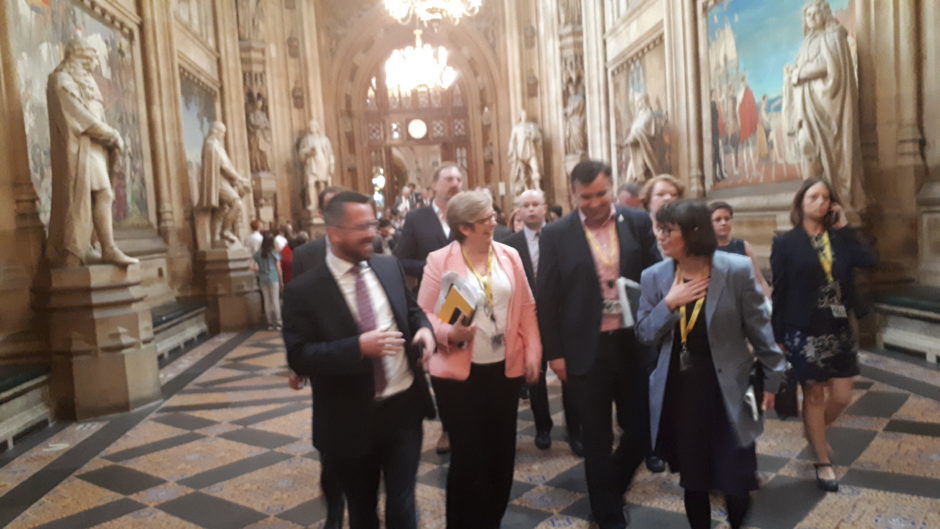 SNP membership surged by 5,085 after the party's dramatic mass walkout from Prime Minister's Questions on Wednesday after Westminster leader Ian Blackford was ejected by the Speaker.
The increase has lifted the SNP to the cusp of being the second largest party across the UK, ahead of the Conservatives.
First Minister Nicola Sturgeon said her MPs wanted to draw attention to what she called a "Tory power grab" over 24 issues, including farming and fishing.
"People are angry," she told Holyrood.
Mass walkout of SNP MPs in protest at Brexit devolution settlement
"They are talking about it and are expressing their anger in different ways.
"Since lunch time on Wednesday, 5,085 of them have expressed their anger by joining the SNP.
"It is simply not acceptable for the powers of this Parliament to be constrained for up to seven years without our consent. That is what the Tories thought they could get away with this week.
"Well, it turns out that they cannot get away with it. I think that they are going to pay a very, very heavy political price indeed, and they will thoroughly deserve to."