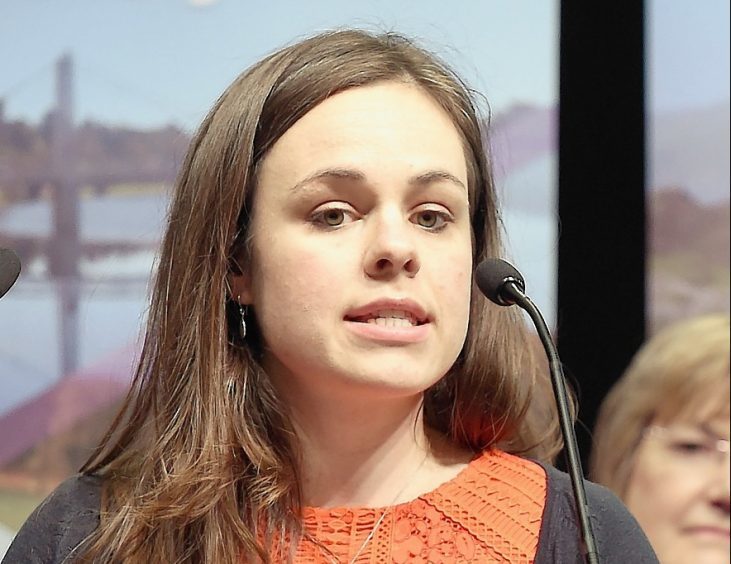 Public Finance Minister Kate Forbes has signalled that Shetland Islands Council could use bond finance to pay for bridges or tunnels between islands in the archipelago.
Ms Forbes said issuing bonds on the stock exchange had "great potential" when pressed on the issue by Shetland Lib Dem MSP Tavish Scott at Holyrood.
Over the years, there have been many calls for the creation of "fixed links" between some of the Shetland islands in order to improve communication across the area and support local industries.
The idea of a tunnel to Whalsay from the Shetland mainland has been raised regularly and plans have previously been put in place for a bridge to Bressay. Islanders also want to improve links to Unst and Yell.
At Holyrood, Mr Scott pointed out that Aberdeen City Council had used bond finance to raise £415million for the Aberdeen Exhibition and Conference Centre.
Aberdeen City became the first Scottish council to use the financing mechanism when it issued a bond on the London Stock Exchange around three years ago.
Given the Aberdeen example, the Lib Dem MSP asked Ms Forbes if she would "encourage" Shetland Islands Council to explore that method of funding to pay for "desperately needed" fixed links.
Ms Forbes replied, saying that as long as councils used the mechanism in a "fiscally responsible manner, we are definitely willing to explore the possibilities of using bond finance".
The public finance minister added: "That funding mechanism has great potential for wider use in Scotland and key projects which have been funded through that in Aberdeen is a good example of how it can be used effectively."
Speaking after the exchange, Mr Scott said:  "Central government should fund the capital costs of bridges or tunnels to link Shetland Islands to the (Shetland) mainland.
"But that is sadly not going to happen anytime soon. So I believe that we should explore all possible ways to move forwards on fixed links. Unst and Yell both need better connections not least to support seafood industry exports."
Steven Coutts, Shetland Islands Council leader, said:  "We simply do not have the ability to fund these solutions.
"We seek equity with other island communities, where the Scottish Government fully funds their ferry revenue and capital requirements.
"We will continue to engage with the government to ensure that they deliver on their commitment to provide full and fair funding for the revenue and capital requirements of our lifeline transport links"