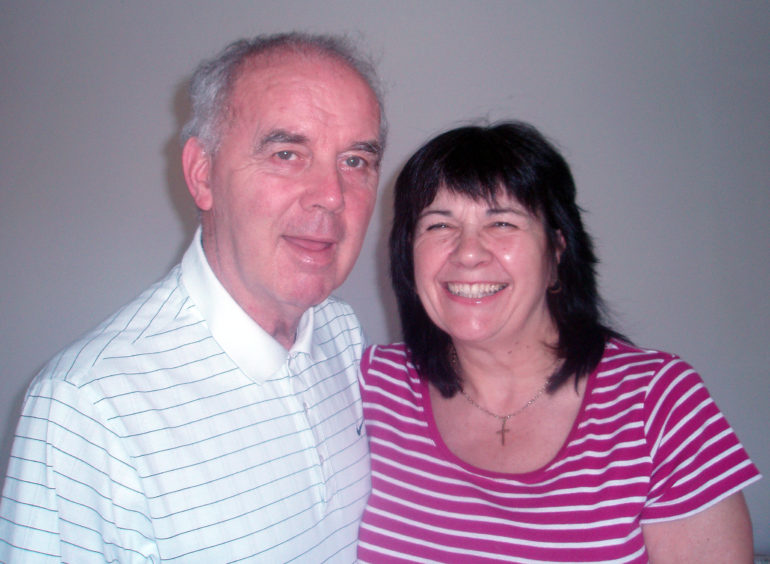 The widow of footballer Frank Kopel is to be chairwoman of a review tasked with creating policies to help Scotland's hundreds of thousands of carers.
Amanda Kopel, who campaigned for Frank's Law in memory of her late husband, will co-chair the Conservative initiative with Tory health spokesman Miles Briggs.
Mrs Kopel's husband, who played for Dundee United, was diagnosed with dementia aged 59 and died six years later in 2014.
As a result of her vigorous campaigning, the Scottish Government introduced Frank's Law which affords free personal care to those under 65.
The Conservative review group was launched in her home town of Kirriemuir and aims to work with the 790,000 carers in Scotland as well as charities and support groups.
Its findings will inform the Conservative manifesto going into the 2021 Scottish election.
Mrs Kopel said: "This is hugely important, as there are so many carers out there who need help.
"I know there are a lot of carers whose loved ones are still not getting help despite Frank's Law coming into place.
"I didn't know what it was like to be a carer before Frankie. No-one is born a carer. We have to learn.
"I've walked in the shoes of a carer and know the reality of how difficult it can be."
Mr Briggs said: "As we look ahead to the next Scottish Parliament elections, we want to make sure that the next Scottish Parliament will deliver and support Scotland's carers and put them at the centre of policy discussions.
"That's why the Scottish Conservatives are reaching out to all the organisations and charities who support the hundreds of thousands of adult and child carers across the country.
"As a party, we are determined to do more for them and thank them for the vital care they deliver."
Tory leader Jackson Carlaw said carers in Scotland deserved to be "rewarded and looked after".
He added: "That's exactly what we're attempting to do with this announcement, and we look forward to working with those affected to make these proposals become a reality."