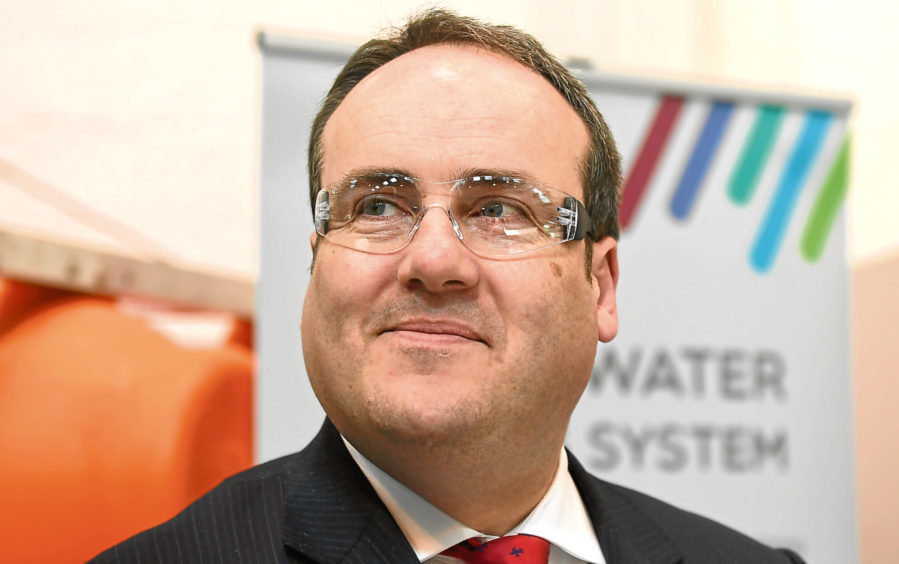 It may be seven years until businesses and homes in the north and north-east can call upon superfast broadband it emerged yesterday.
The Scottish Government admitted it will miss targets to deliver its flagship scheme to all properties in Scotland by 2021.
Roll-out of superfast broadband to areas north of Dundee is in fact so delayed it will not begin until long after the project was to have finished.
In the meantime those without the service will be invited to take advantage of a voucher scheme to improve access to the internet.
North politicians branded the slippage "shocking", while one offered to help draft a resignation letter for one of R100's architects, Fergus Ewing.
But it was the Connectivity Minister, Paul Wheelhouse, who yesterday admitted the target to deliver superfast broadband to every Scottish property by 2021 will be missed by at least two years in central and south Scotland.
And a legal challenge to the procurement process to cover the north meant Mr Wheelhouse declined to even hint at a date for full coverage in the Highlands, islands and the north-east.
The admission led to questions being asked about the future of Rural Economy Secretary Fergus Ewing, who in 2018 suggested he would resign if the 2021 R100 deadline was missed.
In a Holyrood statement, Mr Wheelhouse confirmed that contracts to deliver superfast broadband in south and central Scotland had been signed.
He said the "majority of build" for the schemes in those parts of the country would finished by the end of 2023.
"I acknowledge that this on its own would be insufficient to enable superfast access for all homes and businesses by the end of 2021 as promised," Mr Wheelhouse said.
He added that "unfortunately" the contract to provide superfast broadband from Dundee northwards was the subject of a legal challenge.
Last year the Scottish Government announced that it had awarded the £384 million north contract to BT.
But since then, rival Gigaclear has launched legal action.
"Until that challenge is heard and resolved we are unable to award the contract as planned," Mr Wheelhouse said.
A government voucher scheme is to be introduced to give businesses and individuals grants to support access to a range of technologies and suppliers ahead of the R100 roll-out.
Opposition politicians were angered by the announcement.
"This shocking delay has massive implications for the Highlands and Islands," said Donald Cameron, Tory Highland MSP.
North-East Labour MSP Lewis Macdonald said: "Under SNP plans it is clear that not a single cable will be laid north of the Tay by 2021, when the roll-out was due to be completed."
In 2018, Mr Ewing said: "If I don't deliver this (broadband) by 2021, I think it will be time for Fergus Ewing to depart and do something else, and leave the job to somebody else."
At Holyrood yesterday Tory Highland MSP Edward Mountain said: "Fergus Ewing offered to resign if R100 wasn't delivered by 2021 and it appears it won't be delivered in the Highlands before 2026/2027.
"Mr Ewing, if you are having trouble drafting it, I will give you a hand."