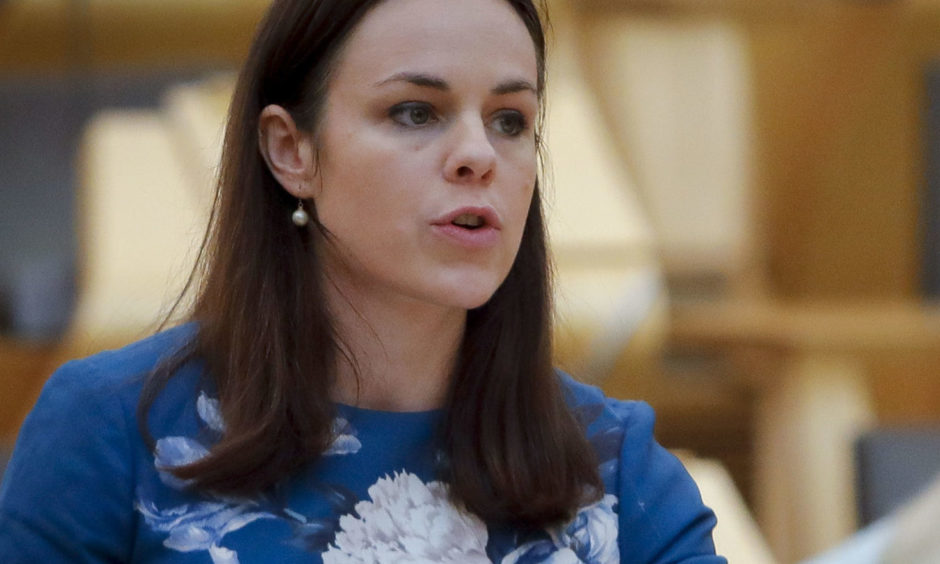 Councils across Scotland are celebrating confirmation that £155 million of funding from the UK Government will be passed to local authorities in full.
There was widespread relief yesterday following a statement from Scottish Government's finance secretary in light of recent concerns they would have to dip into reserves to cover the costs of coronavirus.
Last month, the UK Government unveiled an additional £1.6 billion was being made available to local councils, with £155 million granted to the Scottish Government as part of funding consequentials.
The Convention of Scottish Local Authorities (Cosla) had in recent weeks been seeking clarity on how the Scottish Government would handle the money.
Yesterday, the Scottish finance secretary Kate Forbes confirmed in parliament "every penny" of the cash would be made available to local authorities.
However, before further decisions on distribution are made, Ms Forbes said she will first need details from Cosla "on the funding pressures that its members are facing, so that the money can be spent fairly in the areas of greatest need".
The Scottish Government has already committed £175.6 million to local councils in light of pressures brought on by Covid-19.
Gail Macgregor, Cosla's resources spokeswoman, said the announcement was a "positive step in the right direction" and added: "We look forward to engaging with Kate Forbes to get this money to councils quickly."
Moray Council's leader Graham Leadbitter of the SNP said: "In the last couple of weeks we've had positive discussions with the cabinet secretary for finance, and it was made clear that the consequentials would be passed on in full.
"That's now been confirmed, which is good news for councils across Scotland."
Independent councillor James Stockan, the leader of the Orkney Islands Council, said: "This announcement from the Scottish Government has shown the value in council leaders working on a common cause together at a time of crisis to press the Scottish Government to give us the support we so badly need and deserve."
Douglas Lumsden, Conservative co-leader of Aberdeen City Council, welcomed the news but said there were still "areas of concern".
He said: "There's still a lot of questions to answer before we see how local councils will get their share of the funding."
And fellow Conservative councillor Jim Gifford, the leader of Aberdeenshire Council, added: "We couldn't understand why the Scottish Government was so reluctant to pass through money that was clearly there for councils.
"We had absolute radio silence, so it's good they've now clarified that."