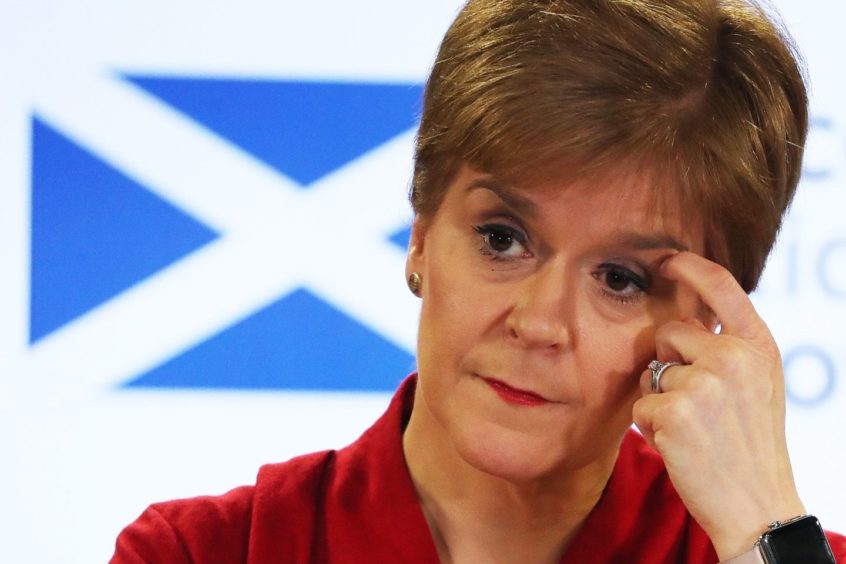 Nicola Sturgeon has said she acted with "thought and care" around the discharge of hundreds of untested hospital patients into care homes but admitted she cannot rule out links to a deadly wave of coronavirus.
The first minister said with the benefit of hindsight she may have come to a "different conclusion" on whether to move so many vulnerable individuals who had not yet been tested for Covid-19.
Official Scottish Government "delayed discharge" figures show 921 patients were released from hospitals into care homes in March alone but mandatory testing of all new residents was not announced until April 21.
Hundreds of vulnerable people were moved out of wards in the early days of the pandemic to make room for an expected "tsunami" of Covid-19 patients.
The virus has now been reported in 60% of Scotland's care homes, with 5,635 residents affected.
Asked during an interview on BBC Radio Scotland if she believed moving so many hospital patients into care homes had been a contributory factor in the crisis, Ms Sturgeon said: "If I apply hindsight to that, I come to a different conclusion."
However, the first minister later appeared to row back on the statement, after being challenged by journalists during her daily briefing in Edinburgh.
Ms Sturgeon said that with the benefit of hindsight she may have come to different decisions about "a range of things" in response to Covid-19.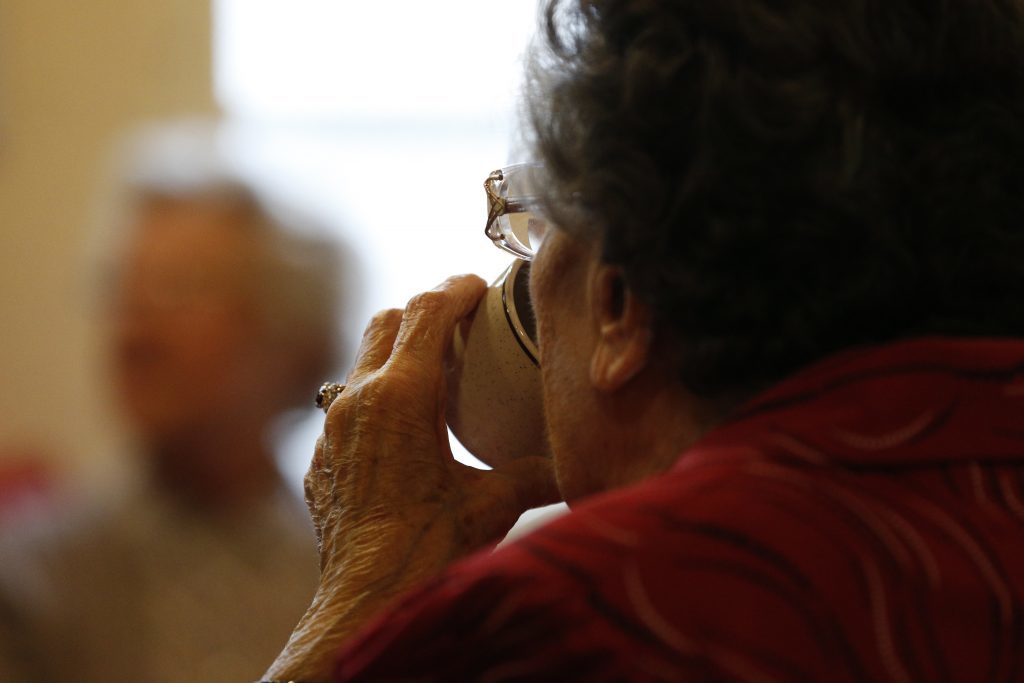 After being reminded she had been challenged specifically on the 921 delayed hospital discharges, Ms Sturgeon was asked whether some hospital patients may have contracted the virus and died after being transferred into care homes.
She said: "I cannot say that for certain. I'm sure that is one thing we will want to absolutely look at and ask very serious questions about.
"But equally nor can I absolutely say that that will not be the case."
She continued: "We're dealing with a situation right now that has a lot of uncertainties in it. That's been true from day one and it will continue to be true, and I'm trying to be honest about some of the implications and consequences of that.
"That means, on a whole range of things, not just on this issue, it may be that we would, if we could wind the clock back, we would take different decisions."
The first minister said she "cannot foresee" circumstances where a decision could have been made to keep older people in hospitals who did not medically need to be there while facilities were "filling up" with cases of the virus.
"When you deal with something like this, there are no perfect options available to you, you have to do what you think is best based on the knowledge you have at the time and that's what we sought to do," Ms Sturgeon said.
The first minister said officials would have been putting elderly patients at "significant risk" if they had simply been kept in hospital because they had nowhere else to go.
She said there had been a "different view about the efficacy of testing people who didn't have symptoms" but conceded there were "legitimate issues" around testing, which she expected to be considered in subsequent inquiries and reviews.
Ms Sturgeon also used to her daily briefing to announce 2,273 people have now died from coronavirus in Scotland. Some 1,269 people are in hospital with confirmed or suspected cases of the illness.
The first minister said she is "very hopeful and optimistic" she will be able to announce an easing of some coronavirus lockdown measures later this week.
It will be a cautious step forward because we have to keep the virus under control, but it will be the first step on that road, hopefully back to a greater degree of normality."

Nicola Sturgeon
She said current data suggest Scotland will be able to move into phase one of lifting the restrictions and return "to a greater degree of normality" following a review of lockdown guidelines on Thursday.
Ms Sturgeon is expected to announce certain outdoor activities can resume, in addition to being able to meet people from other households, but only if evidence suggests the spread of the virus remains under control.
She said: "The data rate now would suggest that is the case, but of course I've got to formally assess that on Thursday.
"That will then allow us to set out the steps that we will take to ease restrictions, which ones we will be able to ease and the order in which we will do that.
"I think that will be an important step forward. It will be a cautious step forward because we have to keep the virus under control, but it will be the first step on that road, hopefully back to a greater degree of normality."