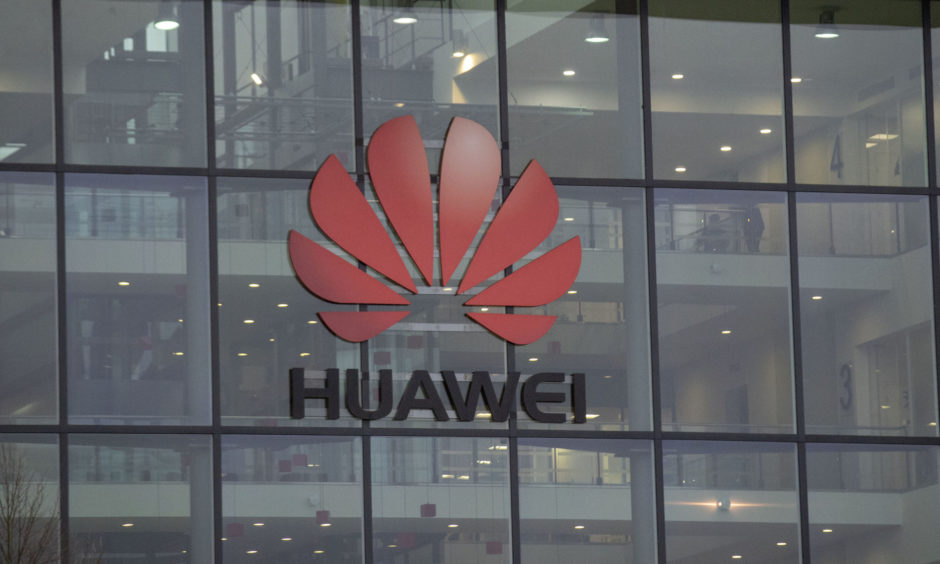 Police Scotland has said it has no plans to remove banned Chinese mobile broadband products from its operations.
The UK Government decided earlier this week to strip all Huawei products from the country's telecommunications network by 2027, as well as banning companies from buying 5G kit from the company from the end of this year.
Scotland's police force uses Huawei broadband devices to generate personal wifi hotspots, using local mobile networks, so they can access internet outside of office environments.
The police MiFi devices are supplied in contract by Vodafone.
As BT moves to remove the Chinese companies components from its network, Police Scotland said it had no intention of leaving early the contract it has to use the devices.
Chinese officials condemn decision
Telecoms firms will be banned from next year from purchasing new 5G equipment from Huawei and will have to remove all the Chinese company's kit by 2027.
They are also expected to be ordered to shift away from the purchase of Huawei's equipment for full-fibre broadband networks over a period lasting up to two years.
Foreign Ministry spokeswoman Hua Chunying said Beijing would take measures to protect Chinese companies and interests following the government decision.
She said: "The UK side has used groundless risks as an excuse to co-operate with the United States… violating the relevant commitments made by the UK.
"Any decisions and actions must come at a cost."
China's ambassador to the UK Liu Xiaoming has said trust between the two nations has been "seriously damaged" by the ban on Huawei in Britain's 5G network.
He said: "I think it firstly undermines the trust between the two countries. It's not only disappointing, it's disheartening."
He praised Huawei for investing £2 billion in the UK, creating 28,000 jobs and having contributed to the telecoms industry.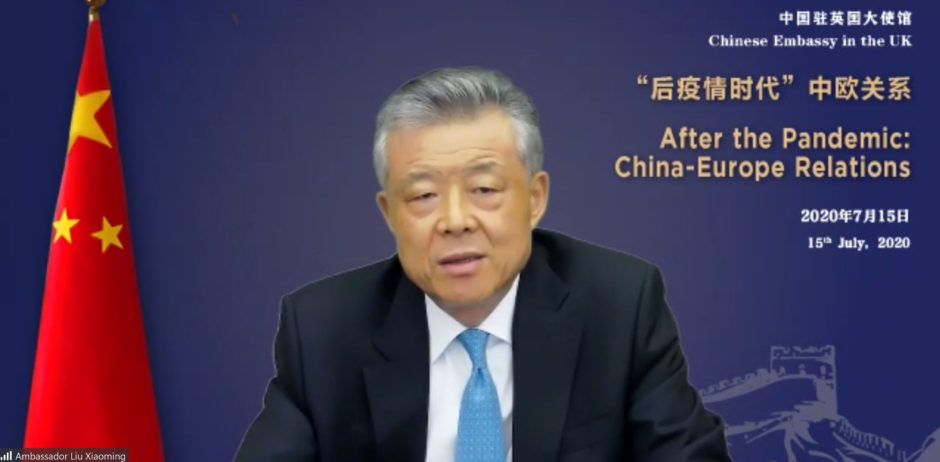 He added: "It's very disheartening. The way you treat Huawei will be followed very closely by other Chinese businesses.
"I think the trust is seriously damaged between the government-level and among the businesses."
Huawei has denied any wrongdoing throughout.
Hotspot provider
It is understood the devices, which are not mobile phones, are unable to connect to Police Scotland's internal network because of firewalls.
A Police Scotland spokesperson said: "Police Scotland uses mobile internet devices by the manufacturer Huawei with the internet service provided by Vodafone.
"This service does not directly connect to our network.
"While BT carries out its work to remove Huawei products, Police Scotland will follow a well established process to ensure any impact is kept to a minimum."
GCHQ's protective signals intelligence network is on standby to detect and disrupt any attempt by China to mount cyber attacks on the UK in retaliation for the decision.