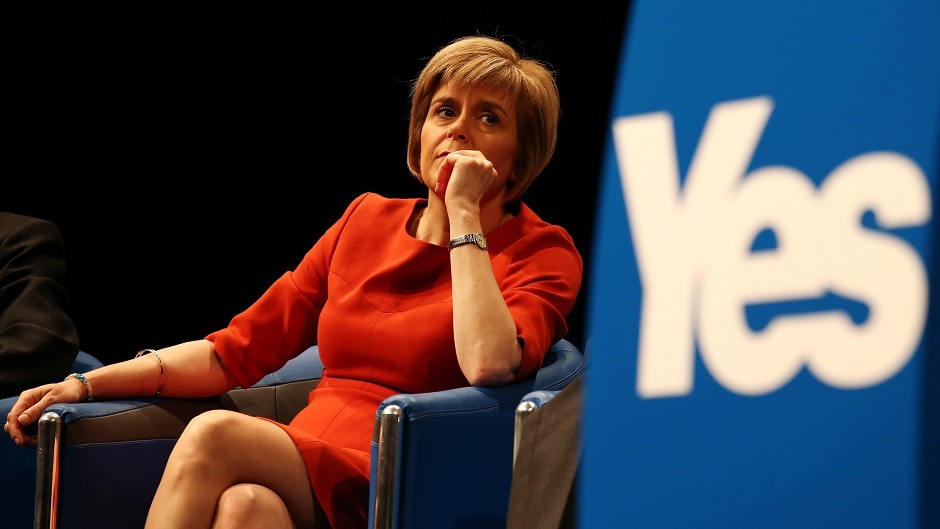 Nicola Sturgeon has promised to be a first minister for the whole of Scotland – not just the central belt.
The deputy first minister said she recognised the desire of local authorities in rural and remote areas to have greater responsibility for making their own decisions.
"My message to the north-east and all of Scotland is if I am elected to lead the SNP and to be the first minister, I am first minister for all of Scotland," she added.
"I am proud to be a resident and MSP for Glasgow but a first minister is not elected to represent one part of the country but to represent all of the country.
"It was clear to me on my travels around the country that for many people – particularly those in our island and rural communities – the decisions that shape their lives feel too distant.
"We must find ways of bringing them closer and handing them back."
Ms Sturgeon said she would not be endorsing any MP or MSP to be her deputy and it was for the party to decide who was best suited to the job.
She paid tribute to outgoing First Minister Alex Salmond, with whom she has enjoyed a 10 year professional relationship, and said the "personal debt I owe him is immeasurable".
Ms Sturgeon said he transformed the SNP, made Scotland a better place and that she would not be the person and politician she is today if it was not for the Aberdeenshire East MSP.
"Alex and I have had a working relationship that is very unusual in politics – we get on well each other," she added.
"We like each other, I value his advice and I would not be standing here today the politician I am without the advice and support of Alex over a long number of years.
"I would never ever be in a position where I see the input, advice and contribution of Alex Salmond as anything other than positive.
"His are big boots to fill, but if given the opportunity to lead, I will wear my own shoes – and they will certainly have higher heels," she added.
"I will be my own person and set my own course."