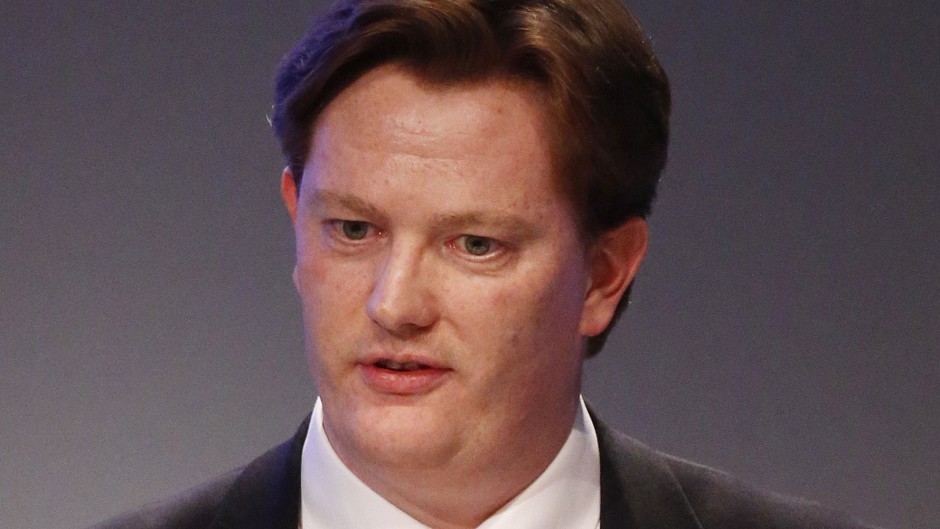 Chief Treasury Secretary Danny Alexander has revealed that he has personally sanctioned more than £100billion of public spending cuts since taking office.
The Inverness MP disclosed the scale of the deficit-cutting measures as he claimed that he and his party should be given credit for having "rescued the country".
In a rallying call to the Lib Dems before what is expected to be a difficult UK election for the party in May, Mr Alexander told them they would have to work hard to "save it again" from Labour and the Conservatives in the next parliament.
"So roll your sleeves up and go tell our story," he said.
Mr Alexander had his own sleeves rolled up, delivering his keynote speech to the Lib Dem conference in Glasgow in a more relaxed and confident style than in previous years.
He stepped away from the lectern and addressed delegates directly at the end of the speech, receiving a standing ovation as he asked them to "go fight for every vote".
The Cabinet minister may need to do the same in his Inverness, Nairn, Badenoch and Strathspey constituency, with polls suggesting his tenure as MP is under threat.
For the future of both himself and the party, Mr Alexander made it clear he believed they must shout louder about their successes in government.
"The decisions I have made in my time as chief secretary will, by April 2016, have resulted in £126billion of measures to cut the deficit – of which, £101billion is spending.
"To those who doubt our economic credibility, I say: no chief secretary has ever done that before.
"And I say with all my heart, I hope no one is ever put in the position of having to do it again."
Mr Alexander attacked both Labour and the Tories, casting the Lib Dems as the only party that can be trusted with the economy.
He said: "Labour want to delay dealing with the deficit – but their 'never, never' plans means more cuts, over more years, a slow relentless grind of perpetual austerity.
"The Tories want to keep on cutting after the books are balanced. The only thing they have in common is that neither of their sums add up."
He called for a new fiscal rule to be introduced to ensure the wealthiest continue to contribute the most to eliminating the deficit, and raised the prospect of new council tax bands to do so.
"Fairness will be at the heart of the economic policy of any government that we are part of in the next parliament," Mr Alexander said.