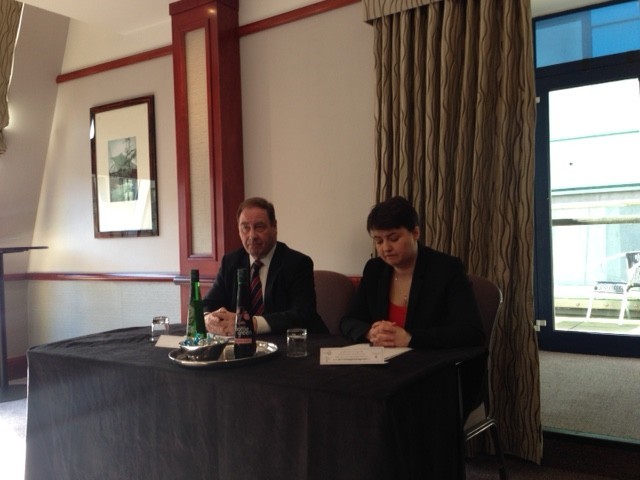 A former business organisation director is heading up a new body tasked with ensuring Scotland's new tax system is fit for purpose.
Iain McMillan, who recently stood down from CBI Scotland, is leading the Independent Commission for Competitive and Fair Taxation set up by the Scottish Conservatives.
The six-strong member strong body will make recommendations on public sector spending to ensure the country has a competitive tax system and funding to support public services.
It was established after political parties signed up to the Smith Agreement on further devolution last year which will ensure that around half of all Scottish Government spending will come from taxes raised directly in this country.
As well as studying the new range of tax powers, the commission will also examine existing taxes including council tax and business rates.
Tory leader Ruth Davidson described herself as a "low tax Conservative" but insisted she would not be interfering with the work of the commission, which will be published in about 12 months time and used to inform the party's 2016 Holyrood election manifesto.
She claimed Scotland had a great chance as a nation to "chart a new course and a once-in-a lifetime opportunity to start with a blank sheet of paper and think about how best to go forward".
Ms Davidson said: "Huge new powers over taxation are coming to Holyrood and I want a clear plan for how those powers can be best used to encourage enterprise, fund public services and give taxpayers a fair break."
The Tory leader said she hoped businesses, think-tanks, public bodies and other political parties would engage with the commission.
Ms McMillan said: "It will be vital that the Scottish Government and parliament get our future tax levels right in order to retain and attract entrepreneurial talent, build an entrepreneurial and wealthy Scotland while funding adequately our public services."
The other members are business journalist Bill Jamieson, former Scottish Enterprise chief executive Jack Perry, ex-chairman of Barr Construction Tony Rush, leading economist Andrew Lilico and tax expert Rhona Irving.
They will be advised by public finance expert Professor Arthur Midwinter.