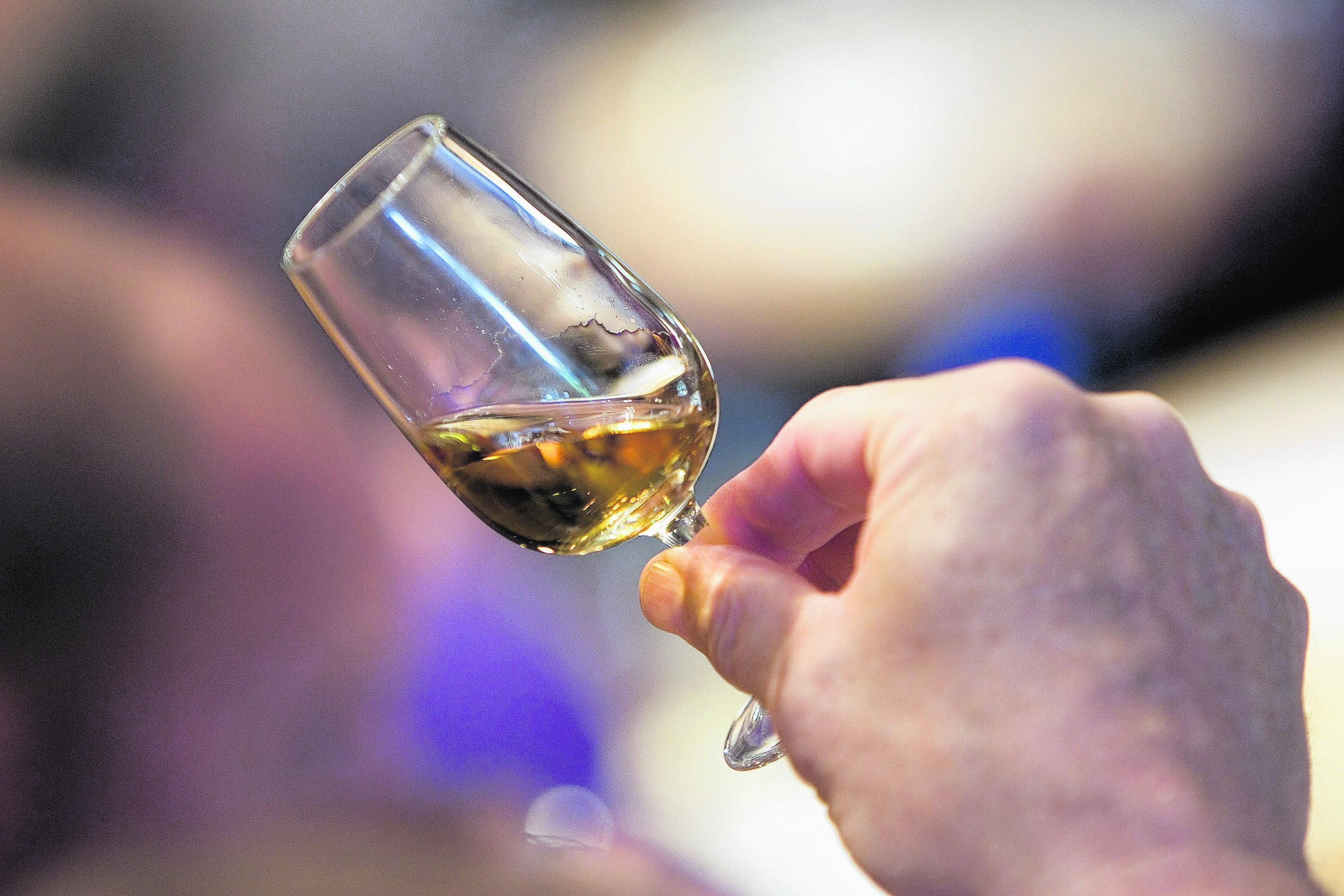 The whisky producing region of Speyside would be an ideal candidate for world heritage site status, local parliamentarians have claimed.
MSP Richard Lochhead and MP Angus Robertson, who represent Moray, said the accolade, conferred by The United Nations Educational, Scientific and Cultural Organisation (UNESCO), would help promote Scotland's national drink and benefit the local economy by attracting more visitors from across the UK and wider-world.
They made the "golden opportunity" suggestion following the announcement that the Forth Rail Bridge has been granted world heritage site status.
It joins places like Heart of Neolithic Orkney, St Kilda and New Lanark,
The Holyrood and Westminster parliamentarians pointed to the fact the Champagne region in France has been awarded the title due to the cultural importance of it's champagne production.
The Scotch Whisky Association, which said exports were worth €5.5billion in 2014 compared to Champagne exports which were worth €2.4billion, was worth consideration.
Mr Lochhead said the whisky industry and its stakeholders – including the Scottish Government – should seize the opportunity to learn from the steps taken by people in Champagne.
"This is great news for the Champagne region but could also open up a golden opportunity for Speyside," he added.
"There is a general consensus that Speyside could capture greater benefit from being home to Scotch whisky and home to so many iconic symbols of what is a globally famous and successful industry steeped in tradition and craft.
"It's now time for the industry and public sector to investigate the Champagne region's success and see what we can learn for the benefit of Speyside and Scotch whisky."
Mr Robertson said there was growing acknowledgement from the big whisky producers that much more could be done to promote Speyside.
"We see examples all over the world from France and Portugal to California and Australia, where massive promotion is done of food and drink regions," he added.
"While Moray Speyside is already world famous for malt whisky there is still a way to go to maximise that.
"If the Champagne region can get UNESCO World Heritage Status then what's to stop Speyside?"
The two politicians think all Scotland's whisky producing regions – Speyside, Islay, Campbeltown, Highlands, Islands and lowlands – should be awarded the status.
David Frost, chief executive of the Scotch Whisky Association, said: "With exports that are more than double those of Champagne, Scotch Whisky is already recognised across the world as a quality product that must be made in Scotland.
"Scotch distilleries attracted around 1.5million visitors last year, up more than 15% since 2010.
"Scotch Whisky is inextricably linked to the culture, history and economy of Scotland, adding billions in value and exports every year.
"We note what is being said about heritage status and it's worth considering the merits of this, along with other suggestions on how to build on the phenomenal success of Scotch."