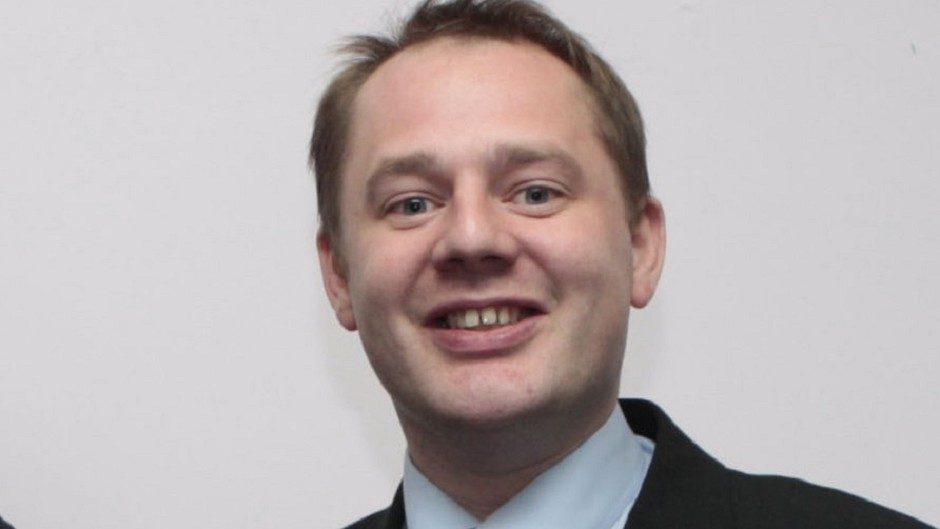 A north-east Labour MSP has quit Holyrood just weeks before it disbands for an election.
Richard Baker did not stand to return to the Scottish Parliament in May's vote, but his decision to step down early has caused waves across the political spectrum.
Dundee councillor and economist Lesley Brennan has been nominated to replace Mr Baker, who Alex Rowley defeated in the contest to be Scottish Labour's deputy leader last summer.
Both Scottish Labour leader Kezia Dugdale and the First Minister have paid tribute to Mr Baker, who will take up a post with charity, Help the Aged.
In an e-mail to party members, he said: "Having worked for Help the Aged before I was elected, I am particularly delighted to start a new challenge with a charity which does so much for older people in Scotland.
"I want to thank members again for their support over the years and my colleagues in Parliament. I am delighted the final leader I have served under is one of our own from the north-east.
"I was pleased to support Kez not only as a friend but for the great ability she brings to her role and know you will support her and the rest of the team in the months ahead."
Ms Brennan – who in the past has criticised Scottish Labour leader Kezia Dugdale and attempted to turn down a £1,000 campaign donation from former Labour Prime Minister Tony Blair – is the next in line on the regional list rankings from the 2011 election and under Holyrood convention should now step up to become an MSP.
Ms Brennan said: "I want to pay tribute to the work of Richard Baker throughout the years. He has been a tireless champion for social justice throughout his career, and I wish him well with Age Scotland."
Scottish Labour leader Kezia Dugdale added: "Richard Baker is a good friend and we will be sad to see him leave Holyrood.
"Parliament's loss is Age Scotland's gain. He has been a strong advocate for the north-east and a source of great support for me personally throughout the years.
"I wish Richard all the best in his new role, and know that he will be a major asset to the vital campaign work of ensuring older people get the best from our government."
First Minister Nicola Sturgeon also paid tribute.
"Richard Baker is somebody who has given a great deal of commitment and effort to his role as an MSP," she said.
"We are in different parties and on different sides of the political divide but I think he has been somebody who has conducted himself well as an MSP and I wish him every success in the future."